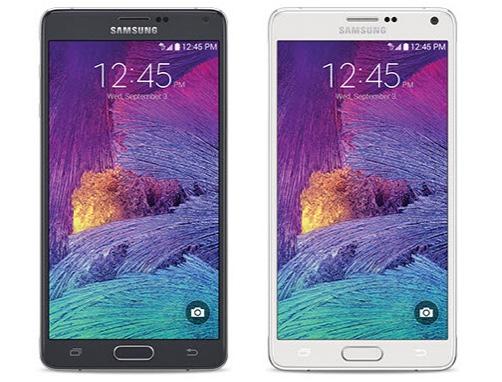 Yesterday we received information from one of our sources stating that for a limited time, customers looking to order their Galaxy Note 4's in store (presumably where they have no stock) can get it shipped to them without incurring a delivery charge. The offer ends tomorrow, October 20th.
The following memo is being sent to staff as a guide on the process. If you are a customer, it seems you have to pay the shipping fee initially, but then get it credited to your bill within 3 bill cycles.
Free Standard Shipping for Samsung Galaxy Note® 4 Orders Through October 20!

Big News! Customers can get free standard shipping when they order their Samsung Galaxy Note® 4 this weekend! From now until October 20, customers who order a Samsung Galaxy Note® 4 through the process listed on the Ship-to (Direct Fulfillment) page or How to Process a JUMP! Upgrade page will receive a $6.99 bill credit within 3 bill cycles.

Note: This $6.99 credit can also be applied to the full cost of expedited shipping!

Important! What to Tell Customers

· The selected shipping method will be charged to the credit or debit card used for the order when the device ships.

· The shipping charge will be credited to the customer in the form of a T-Mobile bill credit within 3 bill cycles.

· No action is needed on the part of the customer to ensure this credit is applied.
Side note: Apologies for not getting this up as soon as I received it. Crazy day full of kids birthday parties, and me being completely burned out combined to keep me out of action all day.