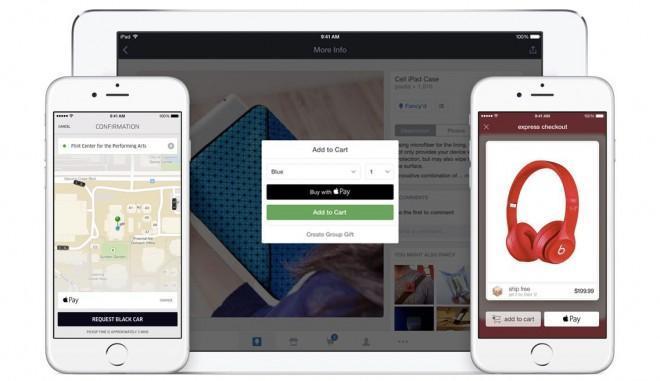 UPDATE: iOS 8.1 has rolled out. Let us know how you get on installing it, and if you have any issues. Also, if you try Apple Pay. I'd love to hear how well it works, before it rolls out on my side of the pond. 
If you have an iPhone or iPad on T-Mobile's network, remember that a pretty major "dot" update is coming your way today. iOS 8.1 is expected to land within a few hours.
Perhaps the biggest update in 8.1 is the availability of Apple Pay. From today, with the update, the new mobile payment service will be available to U.S. consumers, and a number of stores are supporting it at launch. The payment system uses the bespoke NFC antenna built in to the iPhone 6 and iPhone 6 Plus in retail stores, and Touch ID for online purchases. It's supported by all the major national banks, as well as hundreds of regional ones and has the backing of credit card companies like VISA, AmEx and MasterCard. Some will be available to add from today, others will be later this year. Find out more about Apple Pay on the Apple site.
Second in the major updates list is the addition of SMS handoff . In short: Users with Macs running Yosemite will be available to send SMS messages from their computer providing the iPhone is within Bluetooth range or connected to the same wireless router. It also brings the instant hotspot feature. So you'll be able to connect to your iPhone from a Mac/iPad and use it as a hotspot without having to use a password. Note: You can only do this between your own devices. No need to worry about other iOS users being able to piggy-back on your data allowance without authorization.
Third, is iCloud photo library which stores all of your photos, that you take, in the cloud and shares them across all your devices. Unlike Photo Stream, the number of files isn't limited to your most recent 1000 images. And in an unusual back track, Camera Roll is back too. Seemingly, the new "Collection" and "Moments" organization was confusing to many iOS users who demanded the easy-to-find Camera Roll return.
The update will be available later today. Knowing Apple's history, I'd guess at a release ETA between 1pm-3pm Eastern/10am – 12pm Pacific. But it could land at any time Apple decides to push the button. It should be available as an over-the-air download, but be sure to back up your device before updating. You never know what could go wrong when Apple releases a software update these days.