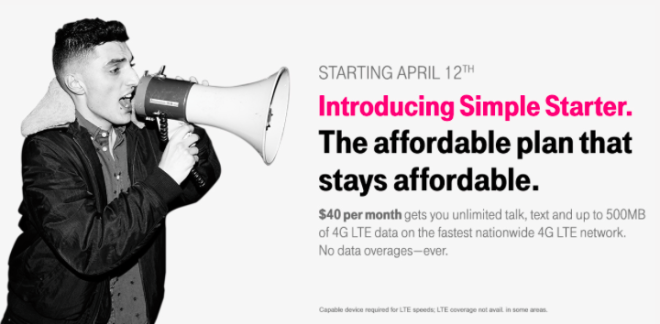 Back in April this year, T-Mobile launched its Simple Starter plan. It was an entry-level plan costing just $40 per month and giving customers unlimited talk and text, plus 500MB of data. And now T-Mo wants to make it easier for its low-plan customers to get a decent amount of data use. For $5 more per month, customers on the Simple Starter plan will be able to get 2GB of data. The new option launches on September 3rd.
"People who use loads of data use T-Mobile," said John Legere, president and CEO of T-Mobile. "And it's no wonder. The old guard telecoms punish people for using more data on their networks with crazy overage charges and fees. Get Verizon's $50 plan and use just one gig more data, and the price jumps to $65. It's crazy. At T-Mobile, we designed our network data-strong so our customers could use the hell out of it.  And that's just what they're doing." 
For the full press release head on over to T-Mobile's newsroom.