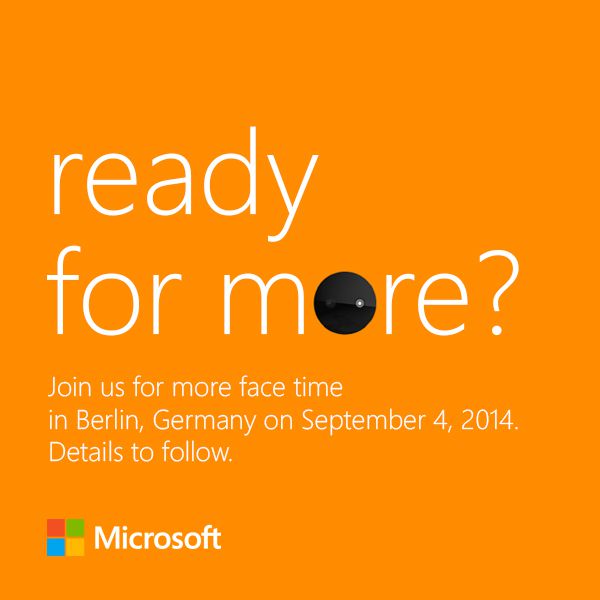 A few minutes back, and invite hit my inbox showing us that Microsoft has plans for this year's IFA convention in Berlin. The invitation, in its entirety is displayed above.
On September 4th, in the German capital, the Lumia-makers are going to unveil the next generation of devices. All we know is, it's something with a camera. The black circle would perhaps indicate a successor to the 1020, but that's a complete guess on my part. There's also the "face time" reference, perhaps indicating the long-rumored "Selfie" phone. Who knows? It could be both, it might be neither.
Since we don't know what it is, we can't tell you if it's going to be available on T-Mobile or not. But we certainly hope it is. The carrier has yet to offer any Nokia flagships this year. So far we've had the Lumia 635 and Lumia 530, both of which are under $200 and don't even threaten to compete with the likes of the iPhone 5s, Galaxy S5 or LG G3. I know many of you have been crying out for a great Windows Phone device for months. A 1030 would certainly be a welcome remedy to those complaints.
Let us know in the comments if you think we'll see the 1030 and/or 730, and whether or not you have your hopes set on whatever it is landing on T-Mobile.