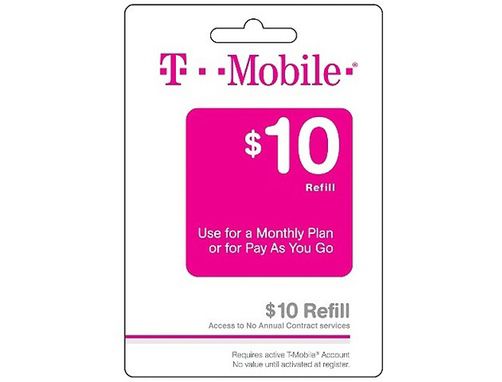 On August 17th, T-Mobile will be launching a brand new Pay-as-You-Go plan, making it simple and more affordable and – in the process – the lowest offer amongst the major nationwide carries .
Under the new plan, texts and calls cost a simple flat rate amount. Each text will cost $0.10, as will each minute during any phone call you place. There's a monthly minimum of $3, which will give customers 30 minutes of talk, or 30 texts, or a combination of the two up to the value of three bucks. Of course, you can spend more than $3 per month if you wish, and there's no credit check, no deposit and no contract.
T-Mobile is also introducing a new set of on-the-go daily and weekly 4G LTE data passes. It's $5 for a 1-day, 500MB pass or $10 for a 7-day, 1GB pass. So now, Pay-as-you-go customers will get access to LTE!
With these new plans, it should mean T-Mobile customers don't have to guess how much a call or text is going to cost, or try figuring it out based on how much they've preloaded. Under the newer, simpler plans, it won't matter if you've preloaded $3 or $3 billion, it's still 10 cents per text and 10 cents per minute. Of course, if you're spending $3B in prepaid top-ups each month, you should probably consider one of T-Mobile's Simple Choice plans. You'd save a fortune.
This all comes a few days after T-Mobile became the most popular prepaid carrier, and I can't help but feel it'll become even more popular after these deals go live.
Via: T-Mobile