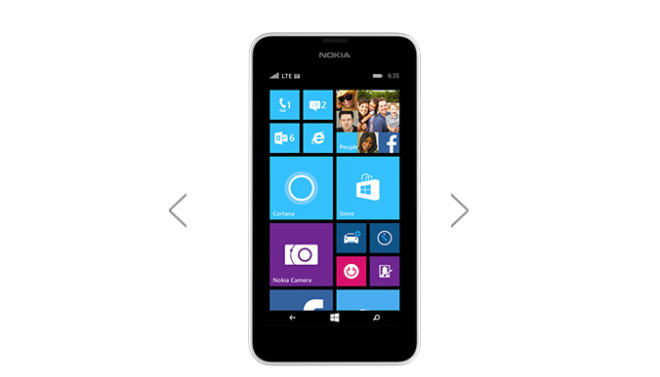 The day has arrived, a new Windows Phone device has been made available to purchase on T-Mobile's online store. Nokia's Lumia 635 is the mid-range smartphone, designed to replace the older (and cheaper) Lumia 521, and it's the first device shipped by T-Mo to come pre-loaded with Windows Phone 8.1.
From today, you can buy the Lumia 635 from T-Mobile.com for a full retail price of $168, almost $40 more than it costs when you pre-order it direct from Microsoft. As with every phone, you can get it for $0 down and pay monthly installments over 24 months, setting you back just $7 per month.
Spec Highlights
4.5-inch, 480×854 pixel IPS LCD display (218ppi)
5MP camera
1.2GHz quad-core processor
512MB RAM
8GB storage, expandable by Micro SD up to 128GB extra
HSPA+ and LTE compatible
Wi-Fi calling equipped
Windows Phone 8.1
All in all, it doesn't seem like a terrible phone, and it's not at all expensive. If you're a Windows Phone fan on a budget, it could be worth picking one up. As revealed previously, it will be available in stores very soon, and available from Metro PCS for just $99 afterwards.
Let us know if your planning on investing in Microsoft's latest device.