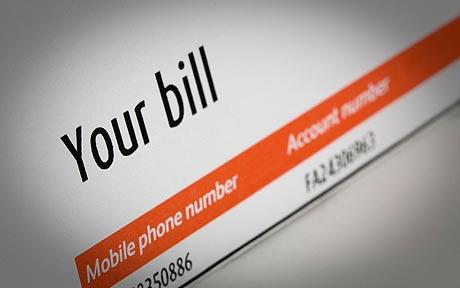 The Federal Trade Commission caused something of a stir when it published its allegations against T-Mobile for the use of "cramming" not so long ago. It claimed that T-Mo was knowingly charging its customers "millions" in "bogus charges", a claim which John Legere claimed was "sensationalized" and completely unfounded.
As a follow up to that event, the FTC has published a list of five recommendations for carriers and merchants to follow to help avoid unauthorized charges. The steps include the following:
Giving consumers the right to block 3rd party charges.
Making sure that any advertising or marketing or opt-in processes are not deceptive.
Getting consent from the consumer before charging them.
Clearly showing charges on the customers' bills.
Providing an effective process for dispute resolution.
Of course, much like the allegation, this is coming all too late for T-Mobile. The company announced last November that it would no longer be dealing with premium SMS companies, and would start refunding any customers who had been over-charged. It started a new program earlier this year to proactively find customers who had been charged, and stated that it would be "doubling down" on those efforts this summer.
There was another purpose to the list though. As noted by Jessica Rich, director of the FTC's Bureau of Consumer Protection: "mobile payments continue to be on the rise we expect more and more cramming to occur unless companies take preventive measures." In that case, some of the guidelines help to bring mobile billing more in line with policies used by credit card companies. The fifth point, for instance, would bring an easier method for customers to dispute unauthorized charges, in the same way you would if you spotted erroneous charges on your credit card bill.
We shouldn't complain about any of this as consumers. We may feel a little defensive on T-Mobile's behalf at times, but if the FTC's guidelines bring a better mobile payment culture to market, it can only benefit us as consumers.