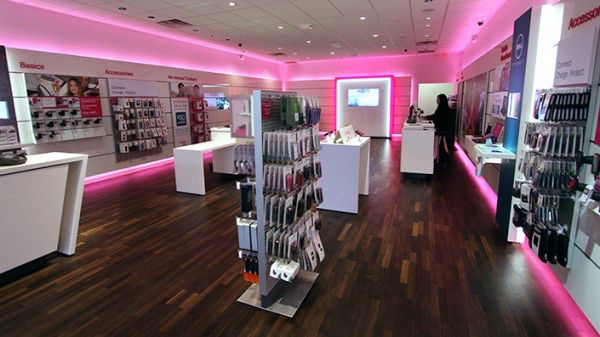 Last week we were informed by our sources that T-Mobile is planning to make accessories available on its Equipment Installment Plan (EIP). In its current state, customers can buy phones and tablets without paying anything up front, instead, spreading the cost over 24 months interest-free. And the same will be possible with premium accessories from July 20th, at least, if the memo we were sent turns out to be right.

But we didn't get all the information right away. As is often the case. But today we can bring you a couple more pieces of intel to help paint a clearer picture.
First up: Minimum value. It was never likely that T-Mobile would allow you to buy a $10 screen protector on EIP. This plan is about making premium accessories easier to buy. It's part of T-Mo's plan to ensure that as many sales as possible have accessories added to the deal. So, think less screen protectors, and more Beats earphones.
From what we've heard, T-Mo is planning to set the bar at $69. Anything below that, and you won't be able to spread the cost. Sources seem to agree that it's a 24-month time period, but, like the phone plans you can pay off early if you want to. So, taking that minimum as an example, a $69 accessory will cost you less than $3 per month. A $300 Gear 2 smartwatch will be around $12.50 per month.
UPDATE: Maximum Limit
Our sources got back in touch to inform us that there will be a maximum limit of $250 per line. So if you do want the $300 Gear 2, you'll need to put down $50 up front to do so. 
Second: $0 down. Well-qualified customers will – according to our informants – be able to get the accessories without any down payment. Much like you can with a phone or tablet. However, customers with lower credit ratings will need to stump up 50% of the accessory cost up front.
We're still unsure if EIP is limited to just one accessory, or if you can combing accessories and pay on a single EIP for all of them. As an example, if you wanted to grab yourself a pair of Beats earphones as well as a Gear Fit with your phone or tablet. We don't know if EIP is locked to a single gadget, or to the overall value of the purchase.
It could be an interesting move here by T-Mobile. While not as ground-breaking as its Uncarrier moves, it's a method of ensuring it has increasing revenue coming in every month.