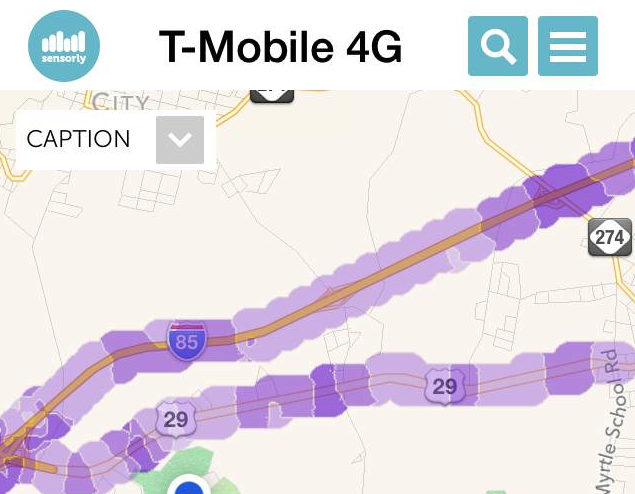 Recently the number of network upgrade notices hitting my inbox have been ridiculous. And so, providing I get sent enough, I'm going to start rounding them up once or twice per week. This week, readers have informed me of multiple VoLTE sightings, as well as 2G to 4G network upgrades and some speedier LTE. Surprisingly, a lot of them have been in North Carolina.
VoLTE
To kick it off, we've had 4 separate new VoLTE sightings to inform you of. Users from the following locations have been able to make VoLTE calls over the past couple of weeks:
Raleigh, NC
Concord, NC
Reno, NV
Memphis, TN
Most of these customers were using the Galaxy Note 3, which was one of only three handsets to have the required firmware update required to make use of VoLTE. More recently, the Galaxy S5 was added to that list. If you're in an LTE area, and have one of the compatible devices with the required software update, be sure to check if your LTE network is dropped or maintained during a phone call. If it remains, and doesn't drop down to HSPA/3G, chances are you have VoLTE in your area.
2G to 4G upgrade
T-Mobile is continuing to upgrade its network in a number of locations. This past few months has seen the company working hard along some major highways in various markets. Three major roads we've been informed of this week. The screenshot at the top of this post is of the highway near Charlotte, NC.
Athens, AL – "Athens, AL on highway 72 now all HSPA+, LTE around L65 and east towards Huntsville, AL."
Cleveland, TN – "Interestingly enough 4GLTE is only available on the outer loop of Cleveland and the south send. It has not made it to the north side of Cleveland. Finally, they are rolling out VoLTE with the deployment as well. Some sites are showing 15×15."
Charlotte, NC – "Highway 74/29 is major highway that runs from Charlotte, NC to Kings Mountain, NC. For years there has limited coverage outside of Charlotte but when I checked to see if any progress had been made recently, I saw that part of 74/29 was lit up! I have an iPhone 4s therefore, I can't the speeds but I'm happy an area near my house has more 4G!!!"
We've also been informed of a speed bump near Philadelphia. One reader showed download speeds of around 67Mbps there.
Remember, if you want to get in touch and inform us of significant chances to network performance, whether it be VoLTE sightings, 2G to 4G upgrades or a 15+15/20+20 LTE sighting, you can send me your information to cam@tmonews.com. If you can, include screenshots of Ookla Speed Test results, or Sensorly app mapping.