Over the past few days we've received a number of emails from readers who've noticed speed bumps across the U.S. In various places, it seems 4G is getting boosted. The first was in Columbus, OH. It's been noted that speeds have been around the 25-30Mbps mark. Recently, those download speeds have virtually doubled. The screenshot below is from a speed test undertaken in that area: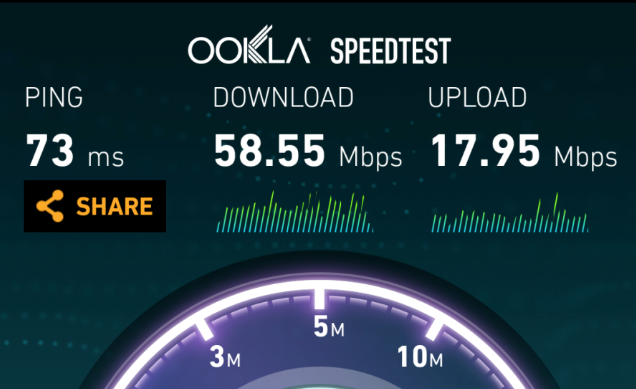 The second is one of three speed tests done near the Dodgers stadium in Los Angeles. Similar to the speeds in Columbus, they've pretty much doubled. From the 30Mbps mark, again up to over 60Mbps.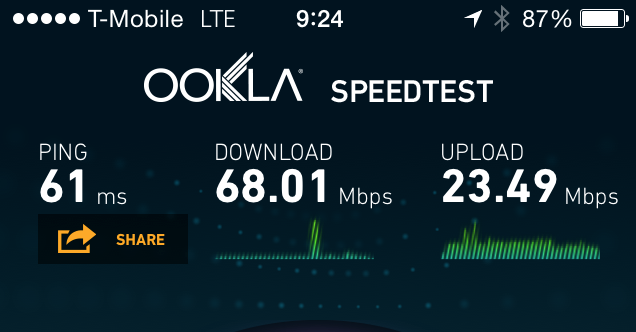 One of our regular contributors, Michael, has been busy mapping LTE spots in Puerto Rico too using the Sensorly app. Looks like T-Mobile's 4th gen network is expanding well on the island. This time out, LTE has been spotted in areas around Cayey.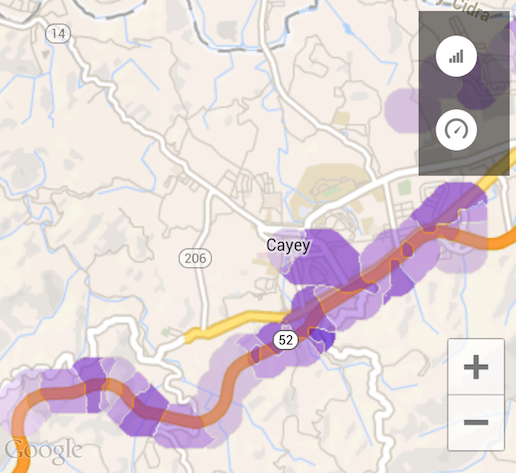 Don't stop sending this information in. If you spot any significant increases in speed in your area, let us know. We love hearing of T-Mo's coverage expanding and speeding up. One thing is clear: The network wizards are busy.