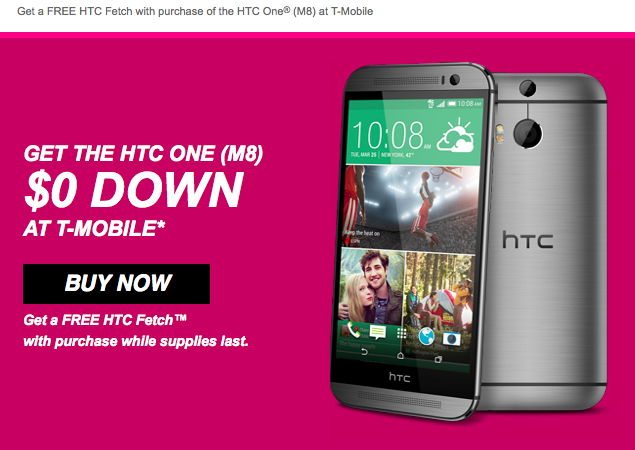 Over the past couple of months, T-Mobile's been focussing a lot of attention on the Galaxy S5 and – more recently – the LG G3. Doing huge giveaways and pre-registration plugs, while the HTC One essentially just got a "here, it's available".
This weekend, HTC has been sending out emails to subscribers offering them a free HTC Fetch accessory if they buy a One M8 from T-Mobile. The Fetch, for those who don't know, is a small connected device that sounds alarm when you move too far from your phone. It can also help you locate your phone if you're forgotten where it is (presuming it's within 15m).
"Just press the button and the sleek, compact keychain device activates your phone's ringtone within 15 meters*. Pair it with your phone and you'll get a warning beep if you leave it behind. If you lose both, a convenient map location feature lets you know where your HTC Fetch and phone were last together."
Interestingly, there are no instructions within the email on how to claim your free Fetch. Heading over to the HTC One product page on T-Mobile.com also gives no clues. So, if it's simply a case of grabbing one in store, it'd be great to hear from T-Mo retail staff to help clear that up.