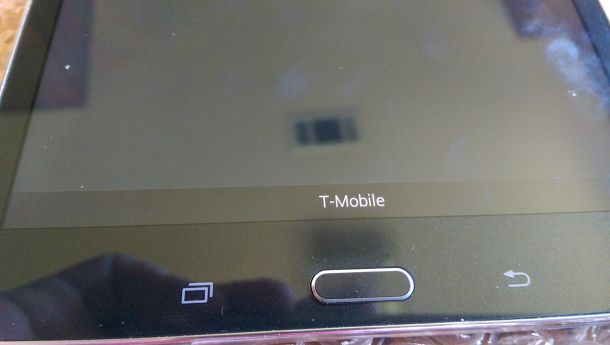 Yeah, you read it right. "Gigantaphablet" is for the phablets that are – quite simply – gigantic. At least that's what they should be called. Samsung's Galaxy Tab PRO 8.4 is one such device. And if leaks are to be believed, it could be making its way to T-Mobile. Or at the very least, released in a T-Mo friendly LTE model.
Leaked by TK Tech News, the device is shown picking up T-Mobile's signal, and has "Voicemail". So, it's a phone. Remarkable.
We've not been informed by any of our sources – yet – to tell us that it's on its way to T-Mobile stores. But, for those of you tempted, it's good to know there's a Magenta-friendly version coming.
Source: TKTechNews