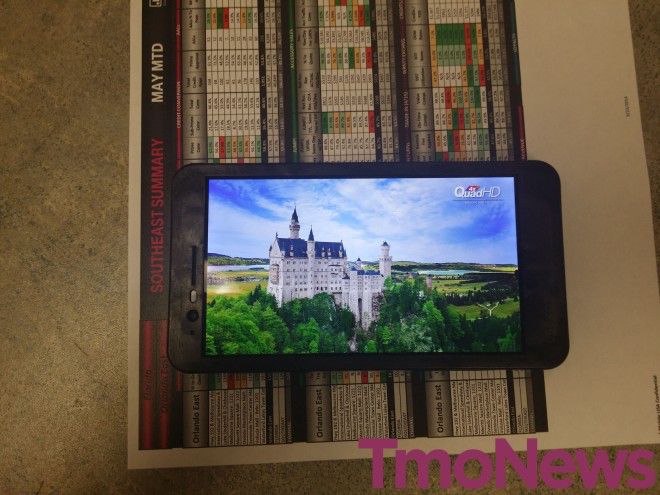 Next Tuesday, May 27, LG will be unveiling its next flagship device: The LG G3. Many of its features have been rumored for a while now, and we've seen a ton of leaked press images, feature lists and online placeholders. We've even seen a FCC document showing a T-Mobile compatible version is in the works.
We can now confirm that a T-Mobile flavored model is definitely coming. Pictures sent to us by "SolidLiquid" show a test model of LG's G3.
As is the norm with many flagship models being tested, the device has a rather bland exterior case/chassis. It's regularly used with testing models to disguise them in public, and stop people from knowing what the final product is going to look like. Sadly for LG, we already know what they're going to look like.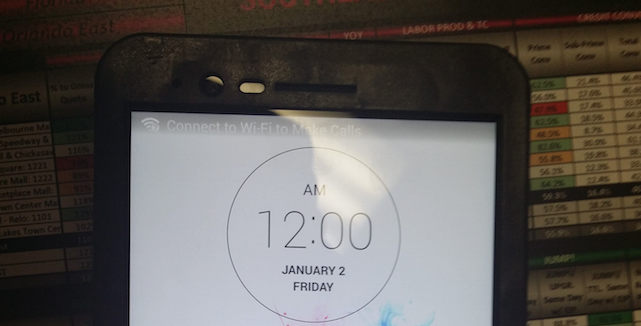 Still, this model clear displays the D851 serial model, showing it off as being a T-Mobile variant. We also have the "connect to Wi-Fi to make calls" notice along the status bar above the lock screen, pointing towards Wi-Fi calling (a T-Mobile service), and one screen showing it's connected to T-Mobil. If that wasn't enough, it's clearly resting on a T-Mobile internal document.
One image also confirms the rumors that the G3 will have a "Quad HD" display which – from the images – looks incredible. The vividness of the colors is unreal. And these are just photos. Another image clearly shows a 3,000 mAh battery.
We've less than a week to discover all the ins and outs of the LG G3. I'll be attending the London launch event for PhoneDog, so look out for hands on coverage next Tuesday. I don't think it'll be long afterwards that we find out officially when T-Mobile will start selling it. Our source states mid to late June, but no pricing information as of yet.
Thanks, SolidLiquid.