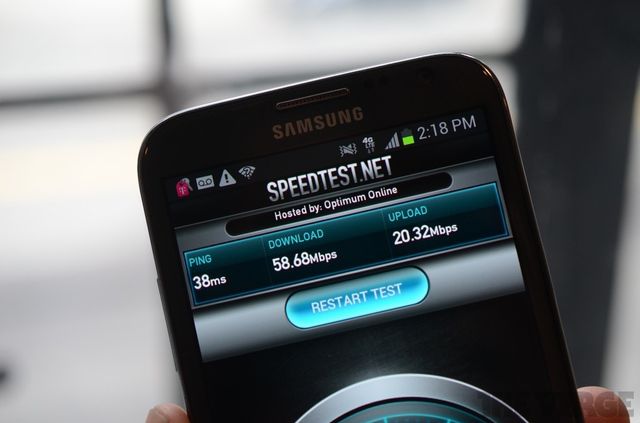 Only recently we'd heard reports that Voice over LTE was on its way to T-Mobile. What that means is that instead of your device dropping to an older network technology to connect your calls, it'll instead use the LTE network. Which is pretty fantastic news, especially considering the areas currently being refarmed from EDGE to LTE, and the fact that T-Mo is going to be killing off its 2G network over the next couple of years.
In a blog post today, Neville Ray the company's Chief Technology Officer announced that VoLTE is going live in Seattle. If you're in Seattle, you can take advantage now, all you need is the right device. If you have an LG G Flex, Galaxy Note 3 or Galaxy Light, you'll be able to take advantage of the new network. All you have to do is go to "Settings", "General" and "About Device" and grab the latest software update.
As posted by Ray:
"VoLTE is the next major advancement in LTE and essentially brings both data and voice onto the same radio layer, as it should be. Customer benefits include faster call setup times (almost twice as fast as a non-VoLTE call setup) and the ability to enjoy lightening fast LTE data speeds while on a call. HD Voice service is also included with VoLTE. We've been offering nationwide HD Voice since January 2013 – something our competitors couldn't do without VoLTE.  
 
If you're like me and love digging into the underlying science, here's how it works. (If this doesn't interest you, feel free to skip this bit.) VoLTE calls will be carried over IP on our LTE network instead of a circuit-switched path on our 4G HSPA+ network. This is advantageous because your phone stays on our wicked fast LTE network to make a call. The tricky bit in all this is the smooth mobility between our various radio layers. Enhanced Single Radio Voice Call Continuity (eSRVCC) is a new LTE Advanced function and we're excited to be the first to deploy it in the U.S. All of this basically helps ensure that your capable phone won't drop a call if you leave an LTE area and it switches to 4G HSPA+ or 2G coverage."
T-Mobile's network improvements are very much "full steam ahead". We're hearing increasing reports of EDGE networks being replaced by LTE in a few markets, and with VoLTE also going live over the coming months, it's exciting times ahead.
Via: T-Mobile