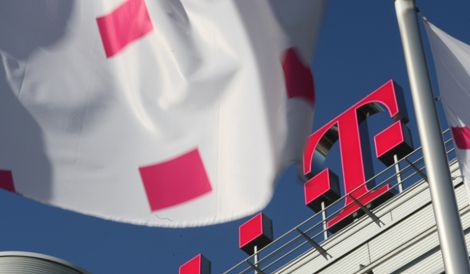 AT&T failed terribly when it attempted to buy out Deutsche Telekom's controlling share in T-Mobile US back in 2011. In fact, because of the way the deal was structured and clauses put in place, T-Mo received compensation of around $4 billion including $1 billion worth of wireless spectrum. So it's no surprise to hear that if a bid from SoftBank was to finally materialise, and a Sprint/T-Mobile merger failed, Deutsche Telekom would want to receive some kind of financial compensation. According to the WSJ, that amount is set considerably lower at 'just' $1 billion.
According to the site:
The carriers are working toward securing a deal in the near term, the people said. But given perceived regulatory opposition, the companies are weighing whether it is worth trying a deal now or waiting until after a government auction of wireless airwaves expected to take place in 2015 or under a different administration, people familiar with the matter said.
T-Mobile is also allegedly demanding that its identity remains, and that some key members of staff stay onboard following the merger. Previous reports have indicated that if the two companies do become one, that John Legere is seen as the frontrunner for the position of CEO.
The compensation demands allegedly put in place by DT may be lower than those met by AT&T a couple of years back, but, it's still something Sprint would want to avoid. When rumors began gathering pace late last year of this proposed merger, Masayoshi Son was reportedly not sure of the company's financial ability to meet any hefty compensation demands.
We're yet to see what comes of this, but there's clearly something going on in the background. And it can't be too long before we either see an official bid made by SoftBank/Sprint, or until all goes quiet and the Japanese carrier cools its interest.
Source: WSJ