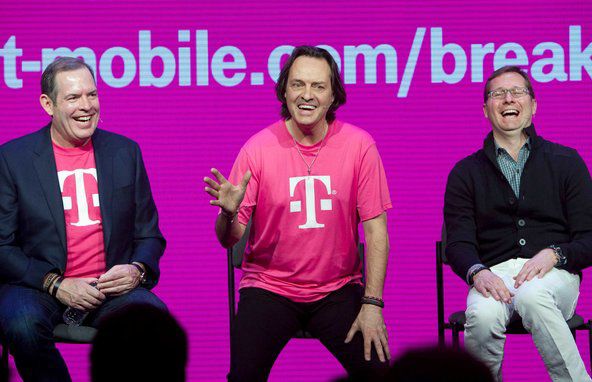 Speaking at an investor conference today, Braxton Carter confirmed that we can expect "several more" Un-carrier moves from T-Mobile over the course of this year. While remaining silent on the specifics – as you'd expect – he did state that some of those will be "non-traditional." Carter was invited along to the 42nd annual J.P. Morgan Global Technology, Media and Telecom Conference, and you can catch the entire webcast of the opening interview at T-Mobile's investor site.
Questions – of course – eventually got around to the hot topic of the moment: Will a Sprint/T-Mobile merger happen, or have any positives? Again, as you'd expect, there were no definitive answers. Except to say that if the proposed Sprint/T-Mo partnership was going to happen, it'd only be a strong carrier and network operator if the new, larger company kept hold of T-Mobile's Un-carrier mentality and momentum.
The interview lasts under 40 mins, but you could find interesting, to heat insights on T-Mobile and his thoughts on the future of telecom, and what the future holds. Of particular interest to me was his comments on T-Mobile entering the content services market. With AT&T having bought DirecTV, there's a potential to start bundling services together. But for T-Mo, that doesn't appear to be in the near future. Carter remarked that, while it was something the company could consider in the future, it needs to continue its current course and focus: Removing customer pain points and expanding/improving coverage.
To listen in on the call yourself, head on over to the investor site. It's available to stream now.