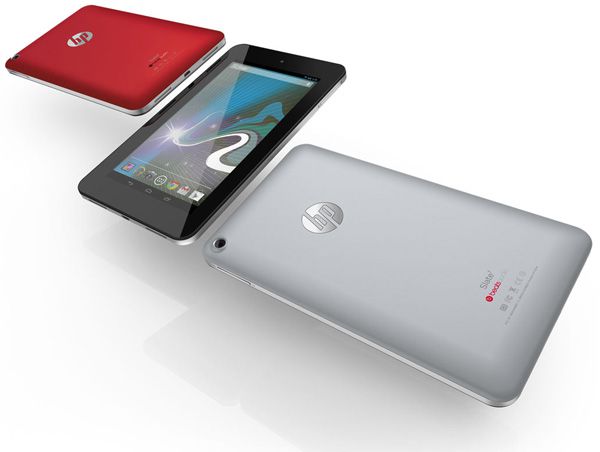 T-Mobile announced early this morning that it has partnered with Walmart to sell Magenta-connected tablets. Priced at just $179-$229, they'll surely entice the casual tech shopper to get onboard T-Mo's network.
What's more, customers will also be able to take advantage of the Free Data for Life offer, giving them 200MB each month to use. The two tablets on offer through Walmart are the $179 Trio AXS 3G (a quad-core device with a 7.85-inch display, 16GB storage and 1GB RAM), and the $229 HP Slate 7 HD which comes loaded with 4G, 16GB storage and Beats Audio powered sound.
"We know many of our customers want to be constantly connected but often end up purchasing tablets with just Wi-Fi due to the cost," said Kevin Pate, vice president of electronics for Walmart U.S. "The new T-Mobile tablets with Free Data for Life will not only provide our customers with the technology and cellular access they want but also an unmatched value."
Walmart customers also have access to two T-Mobile high-speed data passes: $35 for 3.5GB high-speed data or $50 for 50GB.
It's not gone unnoticed that T-Mobile doesn't sell that many tablets. Having recently removed the Nexus 7 and Galaxy Tabs from its inventory, and the new Galaxy Note 10.1 not arriving until later this quarter, there aren't many options available direct. But having two incredibly budget-friendly models with decent enough specs available through a popular third party retailer should go some way to getting consumers onboard the T-Mo tablet train.
Via: T-Mobile