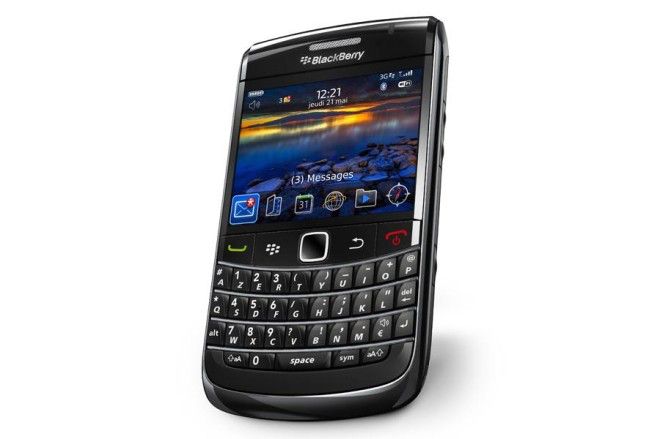 Last weekend, T-Mobile did the best it could to upset loyal BlackBerry users by suggesting they switch to the iPhone. The loyalists didn't like it, and T-Mobile apologized, and tried to clear up the confusion through CEO, John Legere tweeting about it and yesterday's official statement. For some, that isn't enough. But perhaps the latest move will do more to say "we're sorry" than any of the previous comments and statements.
From Friday, T-Mobile customers with older BlackBerry models will be able to go in to store, and trade in their phones for $200 credit. This isn't an "up to" offer. If you have an old, working BlackBerry, you will get $200 for trading it in. Doesn't matter if it's a 2-3 year-old device that's only worth $10, you'll still get $200 as long as you switch to a new device.
You can use that credit to put towards a brand new BlackBerry Q10 or Z10 (or any other smartphone). If you do choose a new BlackBerry, Tmo's also giving you an extra $50 off the price of the device.
"Starting this Friday, we're offering $200 credit toward a new device when you trade in your current BlackBerry and upgrade to one of the latest, greatest devices.  Purchase any device we offer at T-Mobile.  It's that simple. Bring in your old, working BlackBerry and we'll give you $200 toward a new BlackBerry or any of our other state-of-the-art smartphones.i  In addition, for those existing T-Mobile BlackBerry customers trading-in and choosing a new BlackBerry Q10 or Z10, we're offering an ADDITIONAL $50 off the purchase price of that new BlackBerry. These offers will be available for a limited time."
Obviously, some of you might be on old plans, others may be on newer ones, so there are varying ways in which you can make this deal work for you. Even if you're currently with another carrier, you can trade-in your old BlackBerry and get the same deal. Combined with the "Contract Freedom" offer that pays off your early termination fee, that's a pretty awesome deal:
"With our new $200 trade-in offer, combined with our Contract Freedom program (which pays off your early termination fees when you switch to T-Mobile and trade-in your eligible device), that's a pretty sweet deal for any BlackBerry user. Whoever your current carrier may be.ii There has never been a better time for BlackBerry users to switch to T-Mobile."
Branded the "BlackBerry Loyalty Reward" offer, it just goes to show that if you're loyal and vocal about it, good things can happen.
Check out the full details in Mike Seivert's blog post.