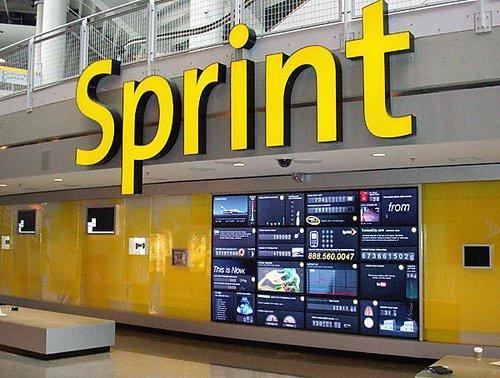 I have to be honest, I'm not entirely sure what to make of this story, but I'm certain it's going to create a lot of conversation and debate. According to the Wall Street Journal's sources, Sprint is looking in to the possibility of buying out T-Mobile. This would obviously create one larger carrier capable of competing with Verizon and AT&T.
Whether or not a purchase would go through is another matter entirely. AT&T tried – and failed – to buy T-Mobile from its owners, Deutsche Telekom just over 2 years ago, a plan which was blocked by the governing bodies. In that instance, it was clearly not in the best interests of American consumers. It would have essentially created a duopoly with Verizon and AT&T leaving Sprint with little hope of ever catching up.
This interest from Sprint is different entirely. According to WSJ, it's the CEO of Japanese carrier, Softbank who's wanting to drive the move. Of course, Softbank recently bought 80% of Sprint stock, placing the carrier under Softbank's ownership. The Japanese firm has also purchased a $1.26 billion slice of Brightstar and grabbed a large chunk of Finnish game-maker, Supercell for $1.5 billion. Softbank are clearly not shy about spending money.
There are two big questions here. Firstly, with T-Mobile's position in the market strengthening, is it really in its best interest to sell up? Secondly, as mentioned already, would the governing bodies allow the move? Circumstances are different this time compared to the AT&T bid. Joining up with Sprint would more than double the subscriber base, and would create a third genuine force in the smartphone market. So, when judging it purely based on the American smartphone market, it's a good move for consumers.
However, we have to look at this as T-Mobile fans. In a financial sense, Tmo no longer needs to sell up. Its customer base has grown tremendously over the past 9 months and it's raised $3 billion of its own cash through stock and debt sales in order to expand and acquire spectrum. Are these the moves of a company looking to sell?
As for Deutsche Telekom's view on this, T-Mobile US has turned from being a struggling part of its empire to being one of the only bright spots in its business. Apart from in its homeland, T-Mobile networks have not had the best of times recently.
What do you guys think? Was this year's effort just for the sake of making the company look good for potential buyers, or is it a genuine effort to provide competition to the big two?
Source: WSJ [subscription required]