As part of T-Mobile's earnings call earlier in the month, one of the big points Tmo's chiefs wanted to get across was that it was investing heavily in its network coverage. But it's not just about how much coverage it has, the speeds and performance of the network are key too. As part of the announcement, the carrier stated that it would be launching new, faster 20+20 LTE network in a handful of key metro areas by the beginning of 2014.
Turns out, one or two of those are being tested right now. One of our readers, @joe012594 on Twitter, sent us some results from the East side of the Dallas metroplex, near Plano.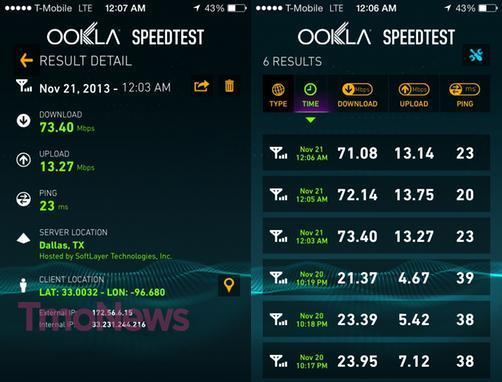 Field Test mode on his iPhone showed that it was definitely a 20+20 tower he was using too, notice the 20MHz on upload and download bandwidths: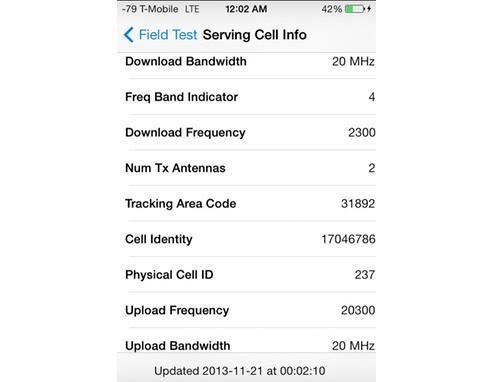 Over the next few months, up through the first quarter of next year, we should see more of these areas light up, so if you do spot your speeds suddenly jump up on 4G LTE, be sure to let us know. 20+20 has a theoretical download speed of up to 150Mbps, the test on Joe's device shows it having no problem reaching 70Mbps, which is pretty remarkable.