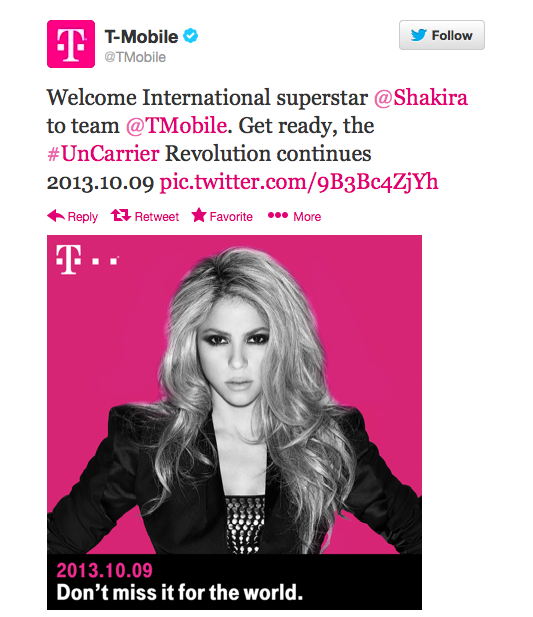 We knew T-Mobile's Phase 3 UnCarrier announcement was coming up soon and the carrier just let loose the date…October 9th. Let this date in October be marked onto your your Magenta calendars as the time we'll find out exactly what T-Mobile has in store for the third and purportedly last phase of their UnCarrier plan to recapture both market and mindshare in the US wireless market.
As T-Mobile wants this announcement to go down in style, there is a special "ticketed event" with "international superstar" Shakira. I'll pass on the concert but I'm eager to see exactly what T-Mobile has in store for the "UnCarrier Revolution."
I know we are all eager to see what October 9th will bring and what kind of crazy on-stage idea T-Mobile CEO John Legere has in store. UnCarrier Phase 2 had puppets and a parody of AT&T's "It's not complicated" children's commercial…so, what will Phase 3 bring?
October 9th…it's on.