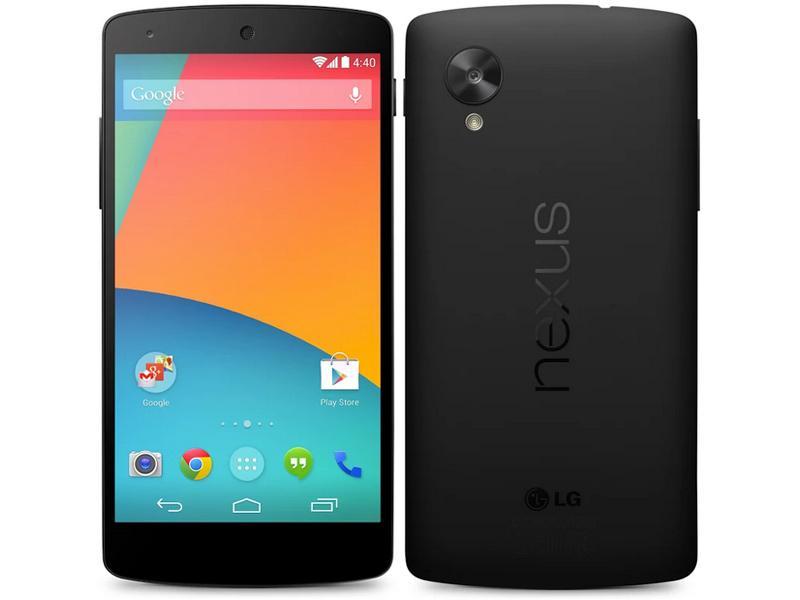 After countless leaks and more rumors than you can shake a robot at, Google today officially introduced the Nexus 5 with Android 4.4. Just as expected, the LG-made Nexus 5 features a 4.95-inch 1920×1080 IPS display, 2.3GHz quad-core Snapdragon 800 processor, 8-megapixel rear camera with optical image stabilization and a 1.3-megapixel front-facing shooter. Also included is 2GB RAM, wireless charging support and a 2300mAh battery that's powering the whole package.
Like the Nexus 4 before it, the Nexus 5 will include T-Mobile support. The newest Nexus family member boasts support for GSM 850/900/1800/1900MHz, WCDMA bands 1/2/4/5/6/8/19 and LTE bands 1/2/4/5/17/19/25/26/41, meaning that it plays nicely with T-Mobile's HSPA+ and LTE networks.
The Nexus 5 is available in unlocked form from the Google Play Store starting today. Pricing is set at $349.99 for the 16GB version or $399.99 for the 32GB model. T-Mobile will also be selling the Nexus 5 through its online store as well as retail stores and select dealers, which is good news for anyone that prefers a brick and mortar buying experience. Unfortunately, T-Mobile is being pretty tight-lipped when it comes to its own Nexus 5 launch plans, saying only that the new device will be available "in the coming weeks." In the mean time, T-Mobile has set up a little landing page where interested customers can sign up to be kept in the loop about its Nexus 5 availability. You can check it out right here.
Are you buying?  Hit the comments section and let us know!