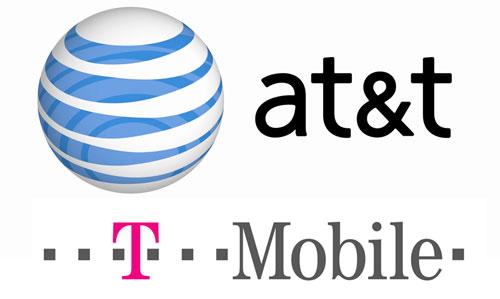 Update: T-Mobile CEO John Legere pinged me on Twitter to let me know he responded to the article in the comments below. An image of his comment follows at the end of the article. 
Roh oh, T-Mobile may have gone a little too far in its claims against AT&T as the National Advertising Division has slapped T-Mobile on the wrist for statements made in several campaigns. T-Mobile has become considerably more aggressive under CEO John Legere and a target of Legere's ire in various tweets and on-stage antics. According to the NAD, T-Mobile's claims aren't supported, including the claim that T-Mobile offers 50 percent more bandwidth than AT&T. The NAD, the investigative unit of the advertising industry's system of self-regulation is administered by the Council of Better Business Bureaus.
The NAD looked at the claim based on both AT&T's and HSPA networks, but T-Mobile didn't include AT&T's LTE network. Therefore, the NAD called T-Mobile's analysis "flawed" and claimed there was "insufficient evidence" that AT&T's LTE and HSPA combined networks were more congested and thereby slower than T-Mobile's network.
The NAD has recommended to T-Mobile that it modify their existing claims and disclose where it has the edge, including disclosing specific situations on location, situations and even the type of phone being used in the tests.
T-Mobile was also asked by the NAD to modify its claim that it has the "most advanced technology" and "faster 4G service." Lastly, the NAD asked T-Mobile to modify its "call quality" claim, which it called "overly broad" and suggested using more clearly defined verbiage such as "audio or voice quality."
As for T-Mobile, they are downplaying these calls for change by calling them "very minor" details and that it would consider the NAD recommendations. It sounds like the reality is that T-Mobile's claims aren't going to change much at all (and don't need to) and this agency is making recommendations T-Mobile can take under advisement. Truth be told, I'd still rather see T-Mobile spend its time going after Sprint, a competitor that it has a better chance of creeping up on as Sprint seems to be the only national competition T-Mobile has in the pricing wars. Besides, who doesn't want to continue making fun of Sprint's slow-poke network?