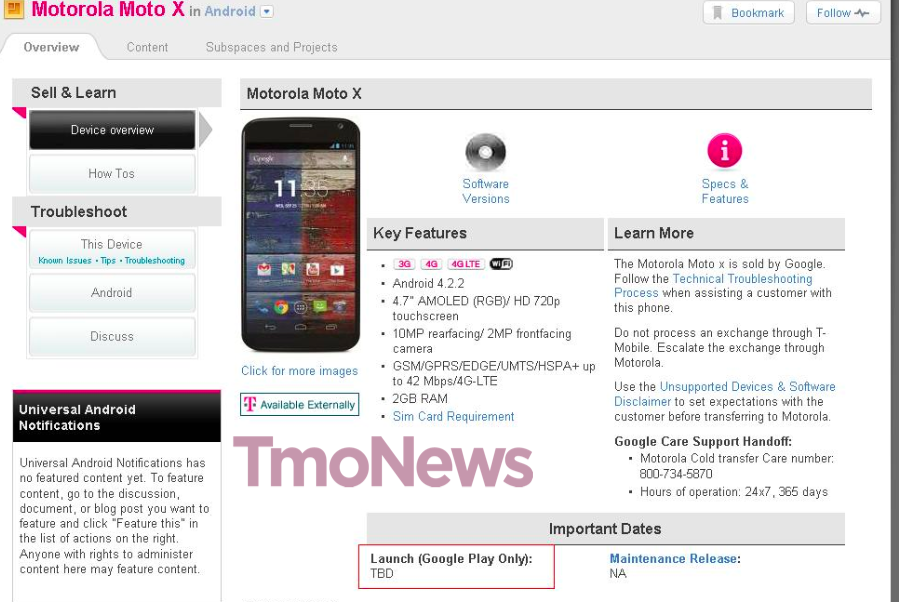 With lingering questions still surrounding the T-Mobile Moto X launch, perhaps this image that just landed in my inbox will help clear up some answers. According to the internal shot from T-Mobile, the Moto X will only be available through "Google Play."
Immediately after the launch, a statement provided by T-Mobile Marketing Chief Mike Sievert stated the Moto X would "initially be available through Motorola's channels." That's slightly contradictory from this image and it's possible the sales channels have changed since Sievert's statement. However, until we hear from T-Mobile, we're still left guessing how exactly T-Mobile customers will grab a Moto X, and at what price.
I suppose there's the possibility that Motorola's website would just link directly to Google Play, but that's just a wild guess at this point. Hopefully, T-Mobile will offer some official details in the very near future as AT&T and now Verizon have already provided confirmed dates and pricing.