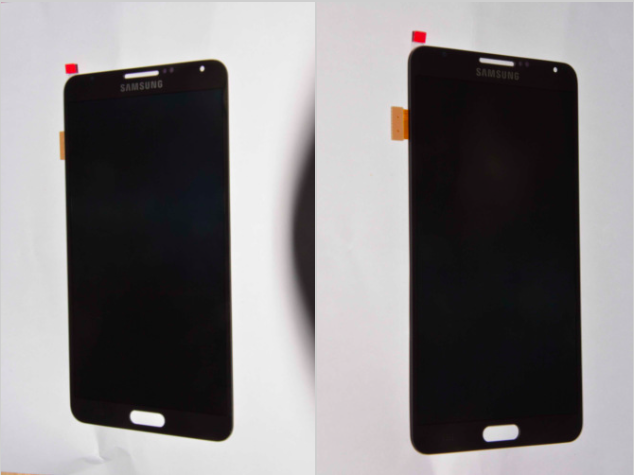 A bit of good news this morning as a Samsung exec apparently absolutely, positively confirmed the arrival of the Samsung Galaxy Note III on September 4th. Samsung's unpacked event already seemed like a sure thing for the Galaxy Note III given that's the same event the Note II was announced last year. However, this time it's straight from the horse's mouth thanks to Samsung's Lee Young-hee and a conversation with Korea Times.
Along with the news, comes two more pieces of information including pictures reportedly of the Note III from two sources. SonnyDickson.com claims to have received some hardware that is purportedly from the Galaxy Note III screen. They claim their source is a trusted person in China with access to the parts. The leak echoes another series of images from Etradesupply.com which also shows the Galaxy Note III display assembly. According to their measurements, the next-generation Galaxy Note III display will measure 5.68 inches.
As a side note unfortunately unrelated to T-Mobile directly is the other statement Young-hee made to the Korea times confirming the upcoming arrival of the Galaxy Gear smart watch. Calling it a companion gadget for the smartphone, he declined to offer any more details. I don't know about you guys, but I'm much more interested in something I can wear on my wrist and not glasses.
Engadget via Sonnydickson; Etradesupply