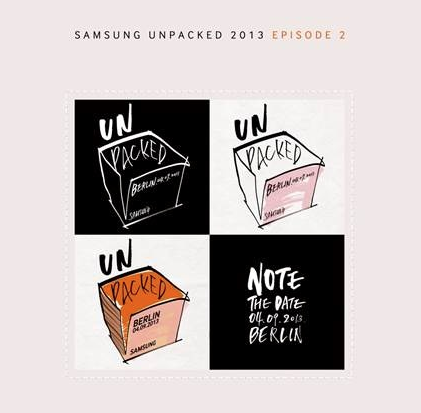 We knew this day was coming and now that the invite is finally here, the countdown can officially begin to the launch of the Galaxy Note III. Samsung just sent out invitations for "Samsung Unpacked 2013 Episode 2" taking place in Berlin on September 4th. With the "hand-written" design of the Note (S Pen anyone?) and "Note" the date, the company isn't coming right out and saying it but we all know what to expect.
For those of us not traveling to Berlin to attend IFA, Samsung will both stream the event live and offer a hands-on space (private demos for media only) in Times Square at 1:00pm ET on the same day. The live stream will be available at youtube.com/samsungmobile, so let's hope the stream can handle anticipated number of viewers.
For reference, the Galaxy Note II was unveiled at last years Samsung Unpacked event at IFA in Berlin, which provides all the reasoning we need to speculate its successor will launch this year at the very same event.
Let the Galaxy Note III speculation kick into high gear.