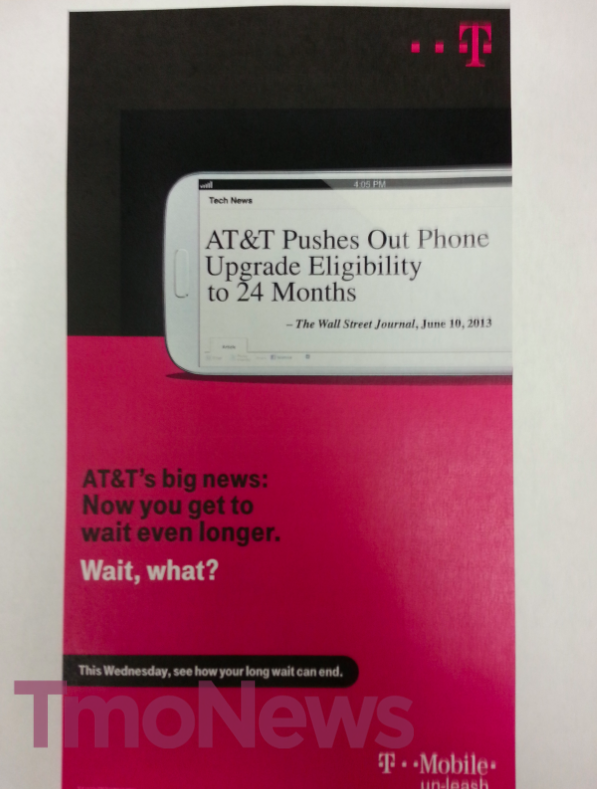 T-Mobile's Wednesday event continues to be shrouded in secrecy and has the privilege of being considered a "Project Dark" event. For those of you who can remember back to the launch of T-Mobile's Even More, and Even More Plus plans that's one of the last times I've seen that codename attached to something. There's little question on my end that T-Mobile is holding information close to the chest with this event and any guesses that its phone centric seems unlikely at this point. Given that, I was just dropped this poster in my inbox which ran in yesterdays Wall Street Journal and perhaps provides a little hint about what's in store.
Our takeaway from this lone image is that at least part of T-Mobile's Wednesday event will surround contracts or a lack thereof and upgrade timeframes. That's providing plenty of fodder for us to wonder if T-Mobile isn't ready to revamp their recently launched Simple Choice/UNcarrier rate plans. We know Phase II and Phase III exist, but not in what form so there's plenty of guesswork to go around.
What's your take on this image? Upgrade timeframes or something else entirely?