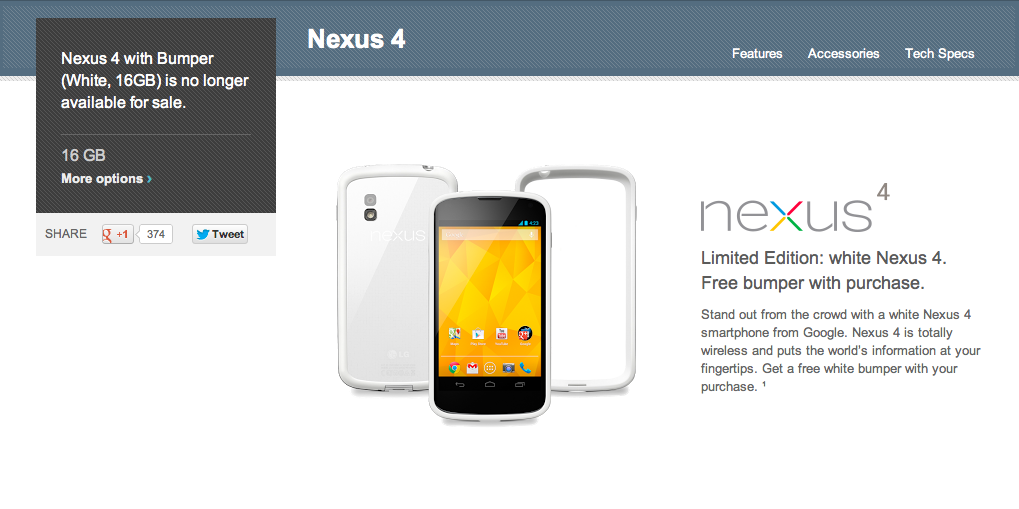 Making the rounds over the holiday was a story that caught at least a few by surprise as Google stops sales of the white Nexus 4. A Google spokesperson confirmed to Engadget that the device has sold out and won't be carried again as it was a limited edition release. T-Mobile customers can still take comfort in the knowledge that the color variant is still available from their carrier.
We want to believe that a new Nexus model is not that far off though the lack of availability for this particular color scheme is hardly an indicator of that.
The Nexus 4 white is available from T-Mobile for $19.99 down and 24 monthly payments of $17. Full price will run you $427.99 which is still well above the $349 price tag previously found on Google's Play Store.
Google Play via Engadget