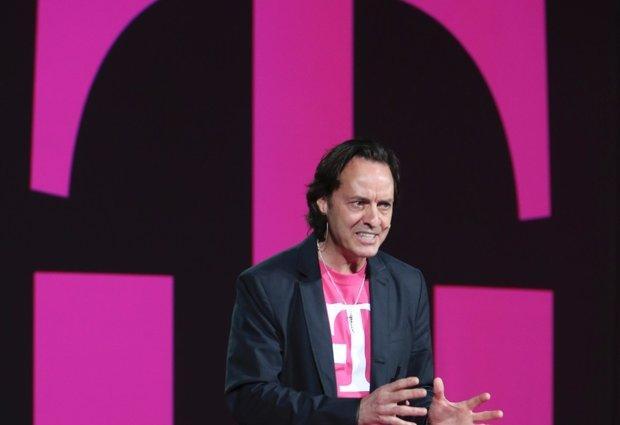 To say that T-Mobile's CEO John Legere is a different sort of CEO than the mobile industry has seen in some time would be putting it mildly. Gone are the stuffy suits and standard industry talk and in is the trash-talking, sport-coat wearing John Legere.
His time spent at Global Crossing as CEO minted his belief that things she look cheap and be cheap, a philosophy he is planning to bring to T-Mobile. Much to the chagrin of his employees, Legere has already swapped out free soda for vending machines in the company's corporate HQ, frozen merit-based pay increases and eliminated the free phone program for long-term employees.
Turning T-Mobile around is a tall order, no matter what the CEO is wearing, saying or slashing, it is an uphill battle no matter how you cut it. However, Legere acknowledges that he's trying to bring attention to the company as the uncarrier, even growing his hair out and trading the standard suit for t-shirts to differentiate himself from the heads of the other major carriers.
T-Mobile's strategy may be to offer cheaper, contract-free wireless service and Legere's philosophy of cost-cutting and penny-pinching appears to fit right in with that strategy. However, even in a post-MetroPCS world and now at 43 million customers strong, T-Mobile remains a far cry away from the 100 million customer base of both AT&T and Verizon.
With regulatory agencies all but stating openly they want four national carriers in the marketplace and Dish making an offer for Sprint, T-Mobile will still need another partner(s) to solidify their competitive position.
For his part, Legere says consolidation is both "necessary and inevitable" and that T-Mobile will take part in some of that consolidation. In the meantime, Legere will continue to trash-talk the competition and work to change the mindset of the American consumer with T-Mobile's UNcarrier and Simple Choice approach to the wireless market.
"The best way to get somebody interested in you is to scare the c— out of them by being better," he said.