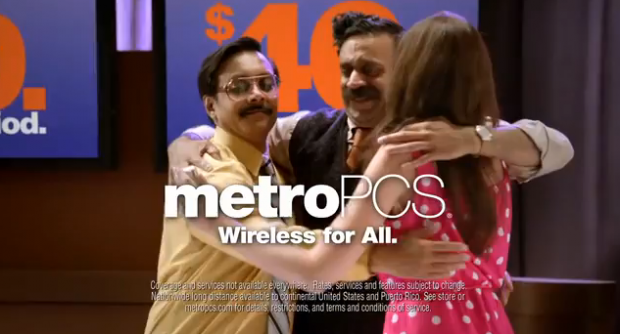 Though the T-Mobile and MetroPCS merger has been 'news' for a while now, the deal officially begins this morning with all necessary regulatory approvals and shareholder votes in the bag. The new partnership, combining T-Mobile's 34 million customers with MetroPCS's 9 million subscribers under the unified banner of T-Mobile US. T-Mobile will still sit at the number four spot here in the US of A. The company is expected to begin public trading later today under the ticker symbol "TMUS." The Yahoo Finance page is linked below where you can monitor the first day's trading.
Despite MetroPCS being a CDMA carrier, making its current network infrastructure incompatible with T-Mobile's existing network and handsets, the merger will garner MetroPCS access to a wider array of devices and give the combined venture a real competitive stance with newly combined spectrum holdings rivaling its competitors in many metropolitan locales.
The plan is to shut down MetroPCS's CDMA network by 2015 and reallocate that spectrum toward the deployment of 4G services nationwide. MetroPCS estimates that over half of their customer base upgrade phones every calendar year, so as consumers upgrade handsets, they will be migrated over to T-Mobile's GSM network.
It seems that now is a great time to be a customer of either carrier. We look forward to seeing the new T-Mobile in an even more invigorated position to compete and offer great service at great value.
Still curious about what the deal means for you? Check out our Ask TmoNews post on the MetroPCS merger.