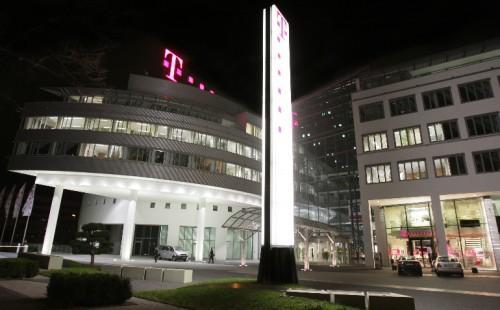 Deutsche Telekom Chief Financial Officer Timotheus Hoettges spoke early this morning and said that the majority shareholder of T-Mobile USA can sell the company to a buyer before the 18-month share lock-up period is over. Hoettges spoke to shareholders at the annual Deutsche Telekom meeting in Cologne, Germany earlier this morning. His comment was in response to a question from an investor who named Vodafone as a hypothetical buyer for T-Mobile USA.
In its attempt to "sweeten the deal" for MetroPCS shareholders, the German telecommunications giant pledged not to sell its shares of the new company until after 18 months had expired. As of today, the 74% stake in T-Mobile USA is worth $14.2 billion.
"There is an exception clause in the contract regarding the lock-up," said Hoettges, who will take over as Deutsche Telekom's chief executive officer next year. "We are in a position to sell all shares in one go."
The comments are somewhat mysterious in light of T-Mobile USA CEO John Legere who recently stated that consolidation in the US wireless industry is both "necessary and inevitable." Legere went on to say that T-Mobile will take part in some of that consolidation.
Mysterious!