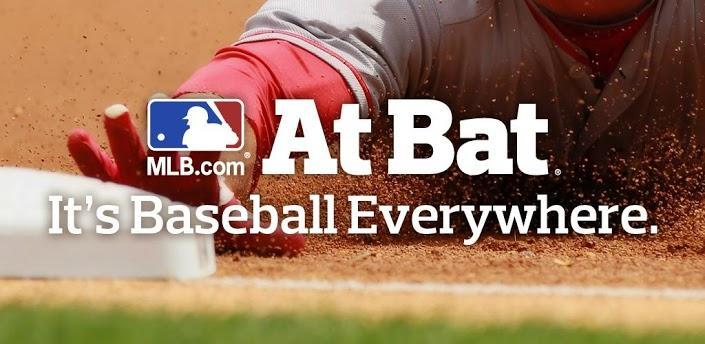 T-Mobile's announcement of a multi-year Major League Baseball partnership was first announced back at the company's January 8th CES press event. That was the last we'd heard of any partnership, until now. T-Mobile has announced in celebration of their partnership free access to the official app of Major League Baseball, MLB.com At Bat 13 who download the app from May 1st to June 30th.
The app, available through Google's Play Store and Apple's app store will offer season-long access to customers who grab the app inside that timeframe. Included is free MLB.TV streaming Game of the Day, access to live home and away radio broadcasts from around the league and highlights, scores, and more from the day's games.
The offer is available to both new and existing customers, but not available to customers who have previously purchased the app before May 1st. MLB At Bat 13 isn't available on Windows Phone or BlackBerry devices and any additional in-app purchases are not included in this offer. The total value of the promotion is $19.99 which is pretty decent if you are a die-hard or even a casual baseball fan who didn't feel the need to splurge on the app prior to T-Mobile's promotion.
The full detail rundown is below:
MLB.com At Bat App Free Beginning May 1

To celebrate T-Mobile as the Official Wireless Sponsor of Major League Baseball, we are offering FREE access to the official app of Major League Baseball, MLB.com At Bat® 13 ($19.99 value). Beginning May 1 to June 30 T-Mobile customers can download the MLB.com At Bat 13 application from Google Play Store and the Apple App Store. This season-long access will provide customers with:

Free live MLB.TV streaming Game of the Day
Access to live home and away radio broadcasts from around the league
Highlights, scores, and more from the day's games around the league

Offer Requirements

Offer only available May 1 – June 30.
Offer is available to new and existing customers.
Must be on the T-Mobile network to initially download the app to meet validation requirements.
Offer is available for download from Apple App Store and Google Play Store.
Compatible devices include:
Android phones and tablets (OS 2.2 or later).
iPhones and iPads 3GS/4/4S/5, (iOS 5.0 or later).
MLB.com At Bat is released every year for the new baseball season. This offer provides full access to the 2013 MLB season only.

Restrictions

App is not available for Windows Phone devices; Offer is not available for Blackberry devices.
Offer not available to customers who previously purchased the MLB.com At Bat app prior to May 1.
Not available for download on Wi-Fi or while roaming.
After download and registration, you may access the app over Wi-Fi.
MLB.TV and/or additional in-app purchases are not included in this offer