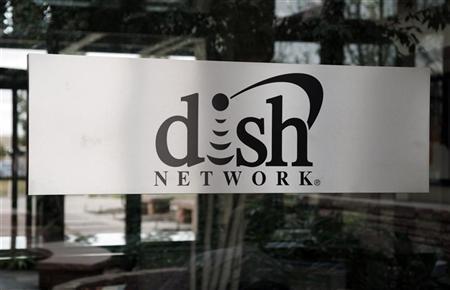 Well, you can forget any possibility that Dish and T-Mobile will look partner up in the near future as Dish surprises with a counter offer to buy Sprint. Sprint tabled an unsolicited offer for Sprint Nextel in a challenger bid to Japan's Softbank Corp for control of the nation's third-largest carrier.
In the deal offered by Dish Network CEO Charlie Ergen, Sprint investors would get $7 per share, consisting of $4.76 in cash and stock totaling out to around 32% of the combined company. That breaks the offer down to $17.3 billion in cash and $8.2 billion in stock, which is around 13% higher than Sprint's April 12th closing price.
The Dish offer is a proposal, not a legally binding offer and under the deal Dish shareholders would gain complete control over the combined company. The deal is definitely a surprise considering it was just last week that news surfaced that Dish had approached Deutsche Telekom and proposed a T-Mobile USA merger.
Should Dish and Sprint ultimately decide to merger, Dish has said it would pay Sprint's $600 million "breakup fee" to Softbank for pulling out of that deal. Dish CEO Charles Ergen said about the offer:
"The Dish proposal clearly presents Sprint shareholders with a superior alternative to the pending SoftBank proposal. Sprint shareholders will benefit from a higher price with more cash while also creating the opportunity to participate more meaningfully in a combined Dish/Sprint with a significantly enhanced strategic position and substantial synergies that are not attainable through the pending SoftBank proposal."
The combined company would offer broadband internet, television and wireless service all under one flag, leaving T-Mobile as the only nationwide provider unable to do so. Under the deal, Dish says it would create "the only company able to offer a fully integrated, nationwide bundle of in- and out-of-home video, broadband and voice services" across the country. Dish believes the deal can raise $37 billion in "synergies and growth opportunities," including cutting an estimated $11 billion costs.
Previously both Dish and Sprint held talks with MetroPCS before the nation's fifth largest carrier ultimately decided to merge with Deutsche Telekom's US unit. For Dish, the goal is to break into the wireless business, which it believes is necessary as the satellite-TV market begins to see slowed growth. Dish has accumulated around $10 billion in cash, part of which has been raised in the last year and has long been suspected as part of Dish's plan to break into the wireless industry.
Sprint declined to comment on the proposed offer and Softbank was unavailable for comment.