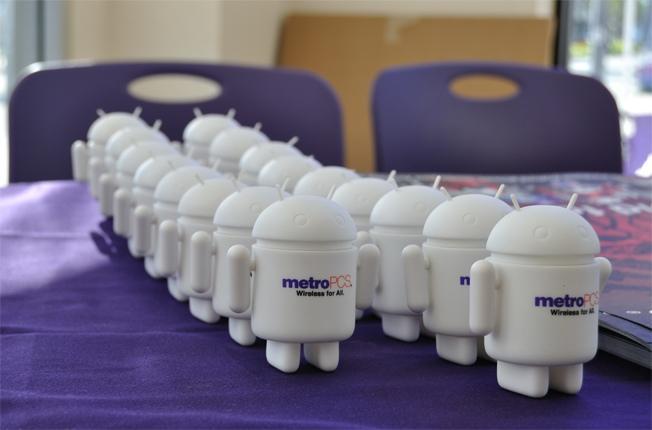 Here we go again as a brand new day yields yet another turn of events in the ongoing saga that is becoming the T-Mobile/MetroPCS merger. With a statement denying reports  that Deutsche Telekom was considering "sweetening" the deal to make sure the deals completes, comes a whole new statement.  It appears that Deutsche Telekom has finally settled on a statement and that statement is:
"No comment."
Well, there's really a little more to it, as the full statement sounds a little more like:
"In response to a variety of published rumors and reports, Deutsche Telekom clarifies that it has no comment as to possible changes to the terms of its agreement with MetroPCS Communications. Deutsche Telekom continues to believe that its existing agreement with MetroPCS provides compelling value and is in the best interests of MetroPCS stockholders, especially in light of the accelerating turnaround at T-Mobile USA."
This comes a little less than 24 hours after DT spokesperson Philip Kornstaedt told US publication FierceWireless that the company wasn't "considering changing the terms of the proposed merger."
It appears that the German telecom giant is working with its advisors to decide whether it should propose a better offer. The question remains whether DT will or can make an offer that will get P. Schoenfeld Asset Management and Paulson & Company to drop their opposition to the merger is something we'll find out in the coming days.