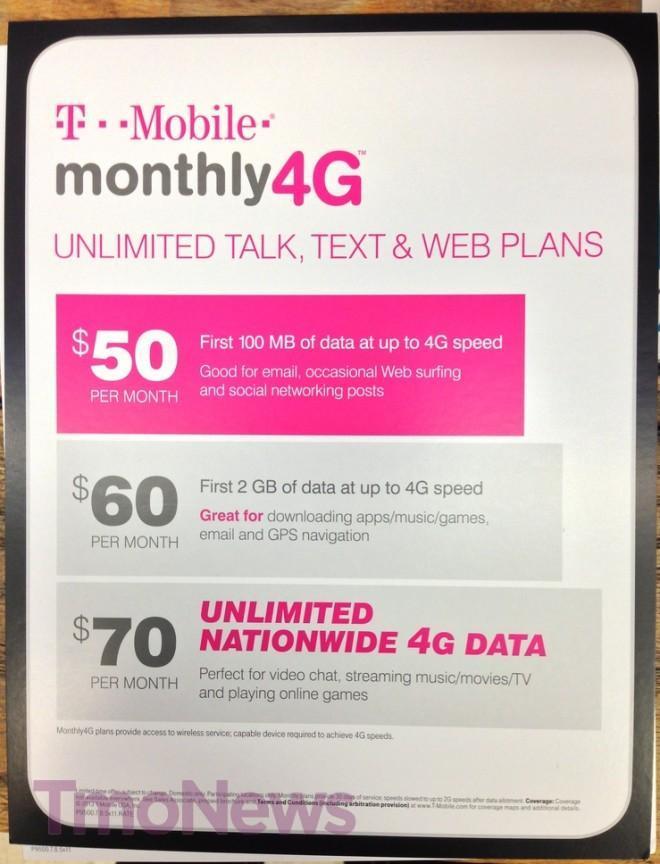 Some good news for Monthly4G customers as your opportunity to take advantage of T-Mobile's Unlimited 4G data plan finally arrives on January 9th. T-Mobile's Unlimited Nationwide 4G Data plan is "Perfect for video chat, streaming music/movies/TV and playing online games" with all the pleasures of a no-contract environment.
The new $70 Unlimited plan will replace the current $70 Unlimited talk/text and 5GB data plan starting next Wednesday. The introduction of this plan shows T-Mobile's continued efforts to remain serious about their prepaid offerings, now their biggest growth driver. With the addition of MetroPCS' customers later in the year, T-Mobile's Monthly4G offerings are likely to take an even bigger piece of the pie as at least some of those customers are likely to jump onto T-Mobile's no-contract offering.
This sounds like a win-win, so who will take advantage of it?