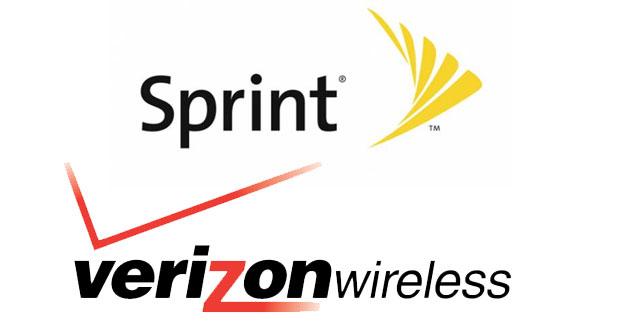 There's been plenty of talk since the T-Mobile/MetroPCS announcement that Sprint would swoop in with an offer and try to wrestle Deutsche Telekom away from the deal. Now, according to a new Reuters report, it appears unlikely that Sprint will make a counteroffer for MetroPCS — instead focusing on its future relationship with Softbank. According to people "familiar with the matter," Sprint is concerned that any attempt to receive regulatory approval for both a Sprint/MetroPCS merger would complicate any regulatory review of its deal with Softbank.
Speculation grew that Sprint was considering a counteroffer in recent days as they delayed filing their Softbank proxy statement with the US Securities and Exchanges Commission. As it turns out, the delay was not related to MetroPCS, instead related to negotiations between Sprint and Clearwire over interest payments.
"The problem is that at this point for them (Sprint) to put a bid would delay the closing with Softbank from a regulatory standpoint," said one of the people close to the situation.

Sprint does not want to make an offer for MetroPCS that would be conditioned upon their receiving approval for a tie-up with Softbank, a second source said.
In a separate but related note, Verizon CEO Lowell McAdam took the time while speaking at the UBS Global Media and Communications Conference to discuss the proposed deals of T-Mobile/MetroPCS and Sprint/Softbank. Based on McAdam's comments, it doesn't look as though Verizon will put up a fight to block either of the proposed deals that will go before regulators next year.
"I do expect, and I'm glad, there will be new competitive forces in the marketplace," he said. "To me it's better to have four healthy competitors in the market overall."
It's possible we could still see some opposition from groups like the Communication Workers of America however. The group has already claimed that any deal between T-Mobile/MetroPCS will lead to the potential loss of 10,000 US jobs. The CWA claimed that any deal between the two companies will feature "transaction specific savings" and that "network and non-network synergies" could result in potential job cuts.
"The FCC should impose specific conditions protecting T-Mobile USA employment," said CWA senior director George Kohl. … "The FCC should make this a 'growth and opportunity merger' for U.S. workers too."
Anyone else find it peculiar that the CWA is opposed to the T-Mobile, MetroPCS deal but was such an advocate of the AT&T, T-Mobile deal.