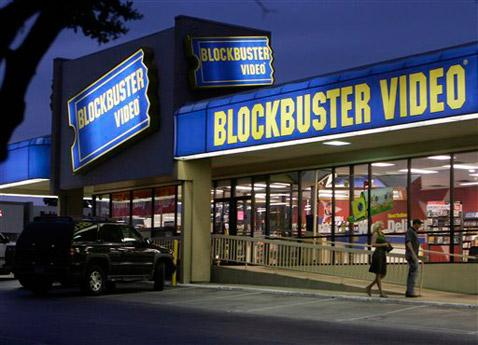 While Dish Network continues to fight the FCC over the use of their spectrum, they are set to begin selling mobile phones in their rental locations as a test for Dish's entry into the wireless market. Blockbuster had already begun selling phones on their website under the name "Blockbuster Mobile," with devices from Verizon Wireless, Sprint and T-Mobile. Now, Dish is said to be expanding the effort to their remaining 850 Blockbuster brick and mortar locations, according to unnamed sources.
According to Dish Chairman Charlie Ergen, the company has planned on selling mobile devices inside Blockbuster stores since they first bought the company in April 2011. Dish is still said to be exploring launching their own wireless network, but plans are on hold until the company can resolve their pending disagreement with the FCC over the use of their current spectrum holdings.
"Wireless will complement all of our technologies and allow us to be in more places and offer more of our services on one bill," said Ergen.
Deals between T-Mobile and MetroPCS, along with Sprint and Softbank have hampered discussions over Dish partnerships as the most likely industry partners are now unlikely to show interest in working with Dish. The carriers are also in a better position due to their retail holdings as Blockbuster has gone in the opposite direction with hundreds of locations closing in the last 18 months. At its peak, Blockbuster had around 9,000 locations in 2004 leaving just 1,700 when Dish rescued the company from bankruptcy.
Anyone still live near a Blockbuster?