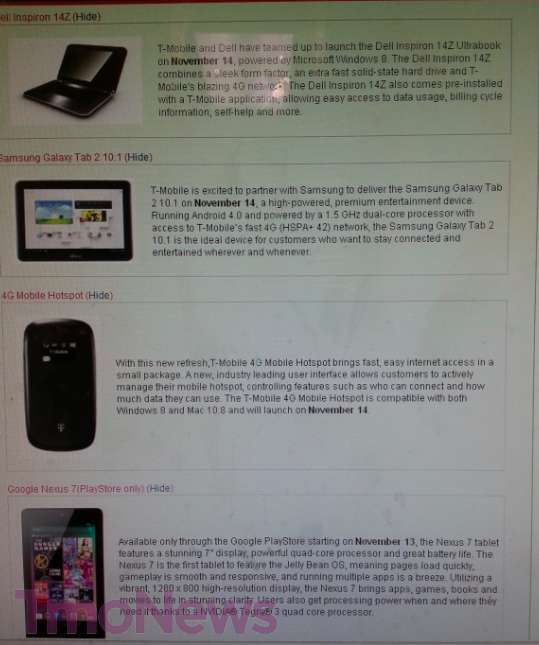 The mystery of the upcoming Dell Windows 8 Ultrabook on T-Mobile has been solved as this new image confirms the release of the Dell Inspiron 14z. T-Mobile and Dell are teaming up to launch the Inspiron 14z on November 14th powered by Windows 8 and T-Mobile's HSPA+ network. The 14z will come pre-installed with a T-Mobile application to help manage data, billing cycles, self-help and more.
All this info pretty well confirms what we learned six days ago, only this time we're confident that we can nail down the model as the Inspiron 14z. There's still no word on price or if T-Mobile will have any specialized rate plans for this computer.
On a separate note, we're once again looking at the Galaxy Tab 2 10.1? tablet launching on November 14th, which again lines up with the document we received six days ago.
Anyone looking to get some T-Mobile love and a new Dell Ultrabook should keep their eye on select T-Mobile stores next week. Otherwise, move along.