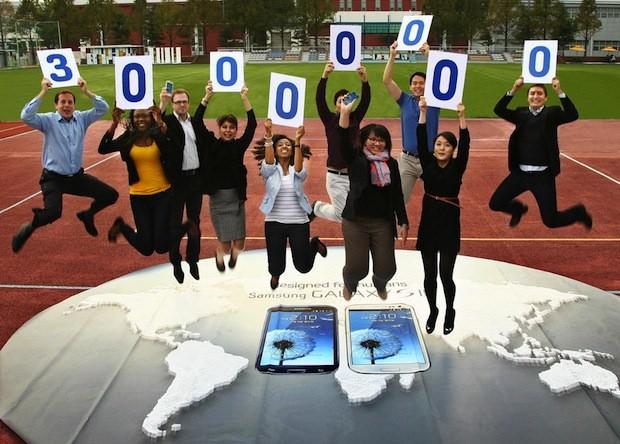 Samsung's certainly celebrating a big week with a second announcement featuring their "other" flagship device and its own sales milestone. Just two days after announcing sales of the Galaxy Note II passed 3 million, Samsung's Poland Twitter account (the Tweet has since been removed) added some more good news for the Korean manufacturer as they announced sales of 30 million units of the Galaxy S III. Samsung didn't clarify if the number amounts to units they have sold or units they have shipped, but either way would show that Samsung is clearly riding high on their two newest flagship devices.
It's clear that Samsung is continuing to dominate the Android crowd and while LG may get some attention in the coming weeks with the launch of the Nexus 4, Samsung is quite obviously the King of the Android hill.
To refresh our memories, Samsung isn't the only company enjoying runaway success with the Galaxy S III.