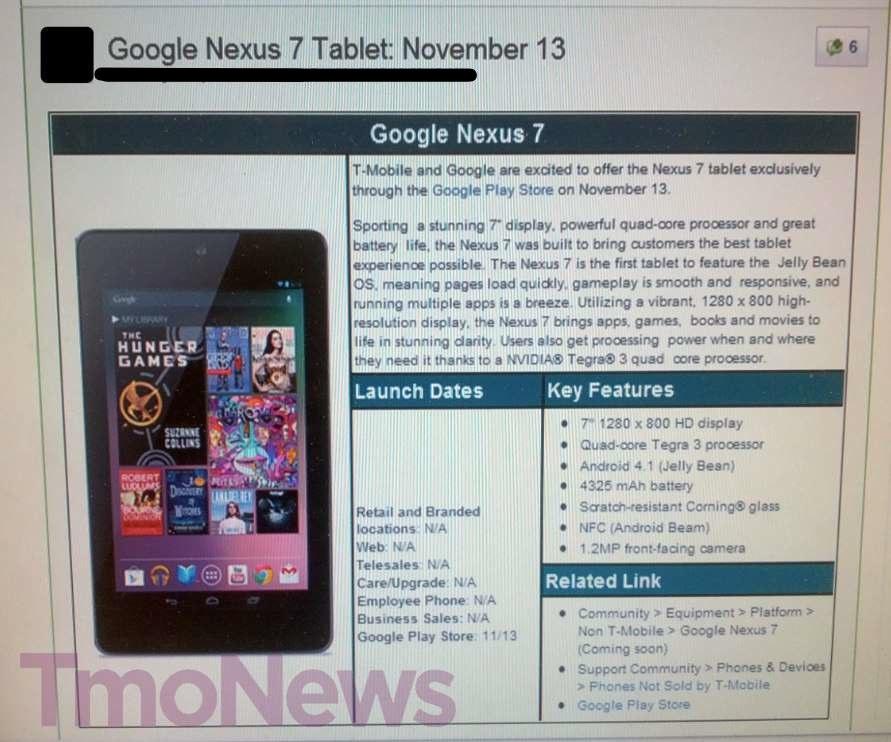 We're craving Nexus news these days and while we won't learn anything new from the image above, we're excited to see T-Mobile start to prepare their reps for the arrival of the Nexus 7 on T-Mobile's HSPA+ network. The Nexus 7 with HSPA+ will only be sold through Google's Play Store, with T-Mobile as one of two US national carriers to take full advantage of the Nexus 7 HSPA+ 21 radio.
The Nexus 7 features a 7″ 1280×800 HD display, quad-core Tegra 3 processor, Android 4.1 Jelly Bean, HSPA+ 21Mbps and as a Nexus device, first dibs on all of Google's upcoming Android updates. All of that and more can be yours on November 13th for $299.99.
You can sign up on Google's Play Store now for email notification as soon as the Nexus 7 is available.