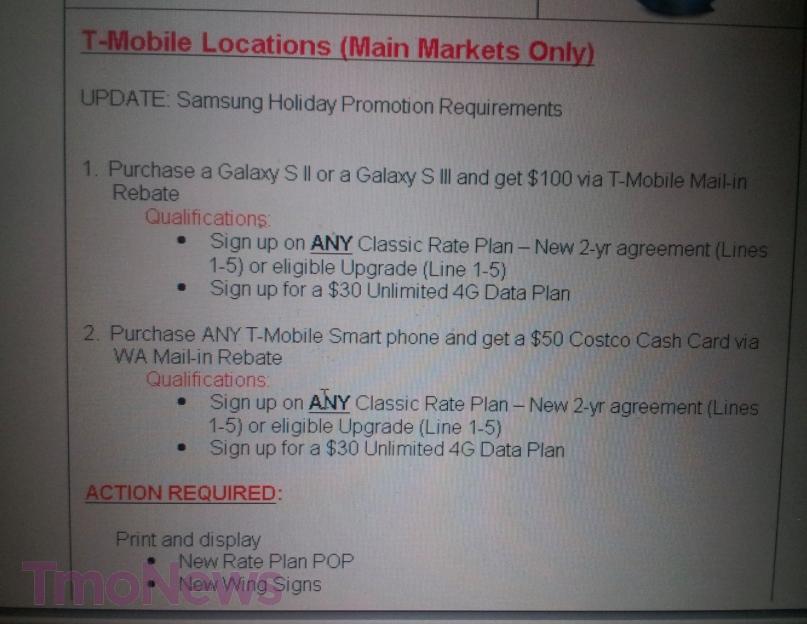 Black Friday and Cyber Monday may have come and gone but the holiday deals aren't over at Costco as they are pushing a special promotion on the Galaxy S III and Galaxy S II through December 4th. With a $100 T-Mobile rebate and a $50 Costco cash card you'll grab a Galaxy S III for just $29. In fact, with the Galaxy S II, after the mail-in rebate and Costco cash card, you'll end up with a $30 profit.
That's not all Costco is doing through the fourth as they are giving away a $50 cash card with any T-Mobile smartphone purchase together with unlimited Nationwide 4G data. Costco is also crediting activation fees, providing you with a car charger, two leather cases and two screen protectors with your purchase.
The Costco special offers are good on any new Classic Rate Plan with a new two-year agreement or eligible upgrade with a new two-year agreement.