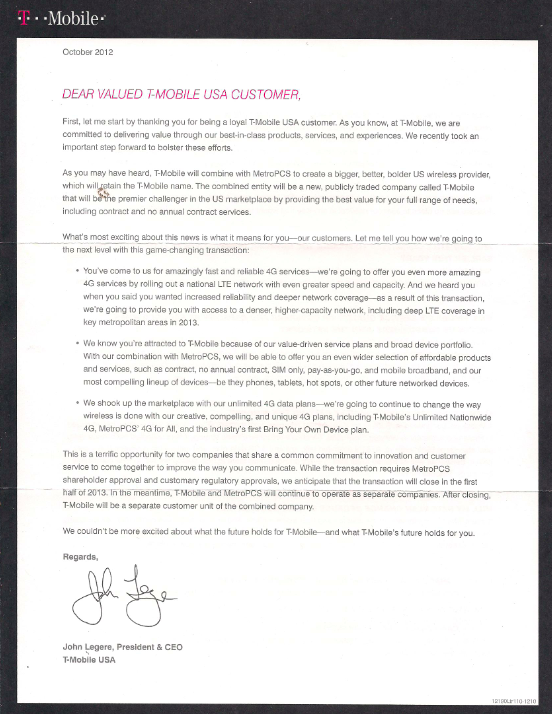 In an unsurprising move, T-Mobile is getting the word out to their customers with a new letter describing the proposed merger with MetroPCS. The letter comes from T-Mobile's new CEO, John Legere and includes an FAQ section hoping to address any general concerns customers might have. As a general letter, it's more informational than anything else and doesn't really go into too much detail on the intricacies of the merger or the technology involved.
Interestingly enough, there's a question about how this deal affects the iPhone, which of course it doesn't seem to change anything. It also highlights the fax that until the deal is finalized, T-Mobile and MetroPCS stay two separate, independent companies. Moreover, this deal doesn't affect T-Mobile's wish to push forward with the network investments that they've discusd since earlier this year.
You can peep the letter with both of the images or wait and see if it arrives with your next paper bill.