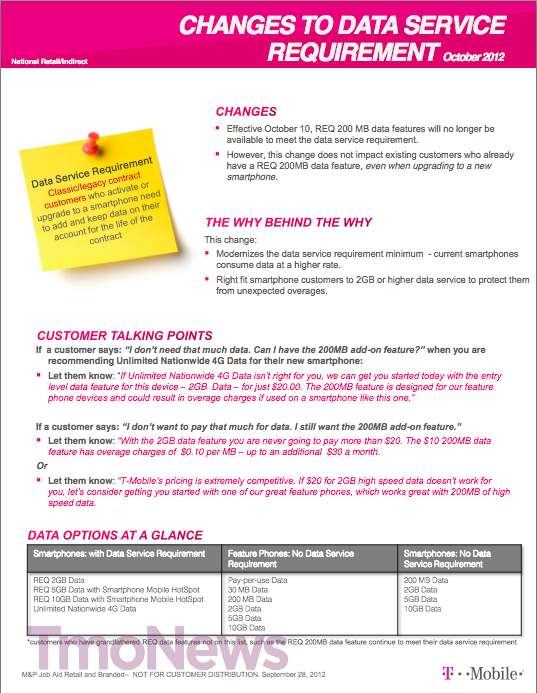 In an effort to clear up some confusion based on a number of emails that have come my way in the past few days, T-Mobile did change their data feature requirement for smartphones as of October 10th. Previously, T-Mobile allowed their 200MB data feature to meet the requirement with smartphone activation.
As of October 10th however, the smallest data package required for smartphone purchase moves to the 2GB plan, though this has no impact on existing customers already working with the 200MB plan. T-Mobile explains this change in exactly the way I would think, that modern smartphones consume data at a faster rate and that the 200MB plan is easily used up. Right fitting customers to 2GB or higher data protects the customer from any unexpected overage charges or throttling.
All in all I think this is a smart move for T-Mobile, the 200MB plan works, but just for a few people with limited use or who manage to find themselves constantly around WiFi. Besides, we should all be jumping at the opportunity to grab their unlimited data plan anyway, right?