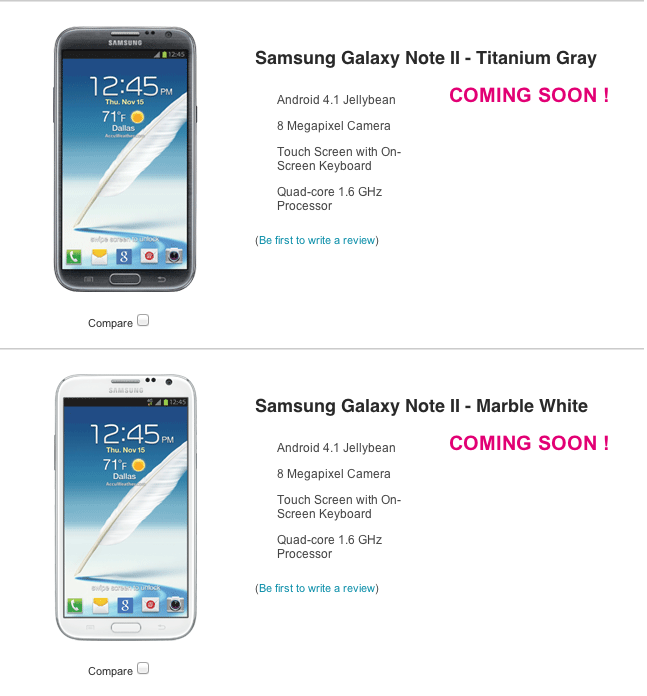 It's with little surprise that we get word last night that T-Mobile placed the Samsung Galaxy Note II, in both Titanium Gray and Marble White up on their website as "coming soon." This is a pretty standard move for T-Mobile prior to the the introduction of a new smartphone, though it doesn't really give us an indication as to when the phone will actually launch.
There are no surprises with the listing on T-Mobile's website, though the specs leave something to be desired. When it comes to the available bands the Galaxy Note II will contain, the Note II page forgets the 1900MHz band, which of course is the band T-Mobile is refarming their HSPA+ network to work on, so we know this page will get some updates in the near future.
With Samsung's launch event coming up on October 24th, we hope to get official confirmation from either T-Mobile, Samsung or both as to an exact date we can scoop one of these up.