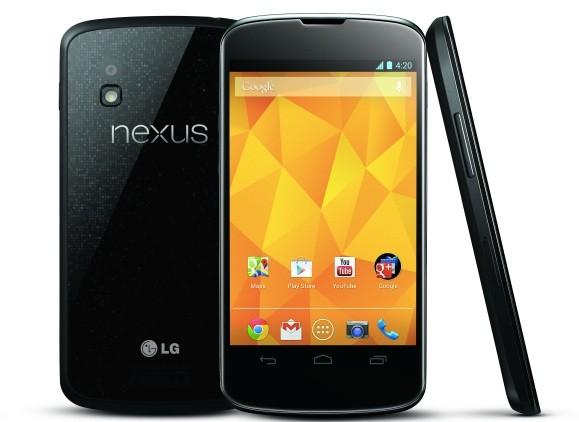 Editors Note: After writing this editorial based on less than perfect information, a new post is available to try and explain why the fault lies with LG, and not with the carriers. You can read that post here. 
I hope I don't offend anyones sensibilities, but as I took some time to sleep on the Nexus 4 announcements after spending the better part of yesterday just keeping up with the news, I realize T-Mobile's Value Plan price on the device sucks. There's no polite way of saying it, at the end of the day you'll pay $499 (after your down payment of $199 and 20 monthly payments of $15) for a phone that's available on the Play Store for $349. That means you'll pay  roughly 70% of T-Mobile's price by purchasing it directly from Google. Given that the phone appears to be the same hardware, including HSPA+ 42Mbps connectivity, I can't imagine why anyone would use T-Mobile's Value Plan on this particular device?
I'm a T-Mobile champion, you all know that and a staunch defender of the company, but this is one instance in which I think the company is making a bold move, that's very, very wrong. I can tell you with confidence that T-Mobile is moving to a Value Plan future (more on this later) and that a new-ish rate plan styles is on the way. No new rates dollar wise, but a way of combining Classic and Value plans onto one account to help migrate customers over to the Value Plan life. In many cases, Value Plans are a great offer, especially if you are bringing your own hardware. Even if the case of a non-Nexus device, Value Plans can still present a huge savings over the course of a two-year contract. Just not this time. This time, T-Mobile is making the wrong move and at the end of the day, Value Plan customers will get the short end of the stick. If you're on a Classic or Legacy rate plan, the subsidized pricing on the Nexus 4 makes a lot of sense. If you're a Value Plan subscriber, do yourself a favor and buy the Nexus from Google, your wallet will thank you. At the end of the day, choosing the Value Plan method will really come down to deciding if breaking up payments is easier for you economically, and in that case it's an easy decision.
I'll end this simply and say its possible T-Mobile could change their pricing between now and the release of the device on November 14th, but given our information as of this writing, the Value Plan offer is woefully overpriced. If you really want the Nexus 4, and you want it on anything but a Classic/Legacy Plan, get it from the Play Store, that's the easy solution.
The full details are as follows:
$199.99 down payment, and 20 payments of $15
$499.99 is the full retail price
Also, the $199 on Classic is after a $50 MIR.