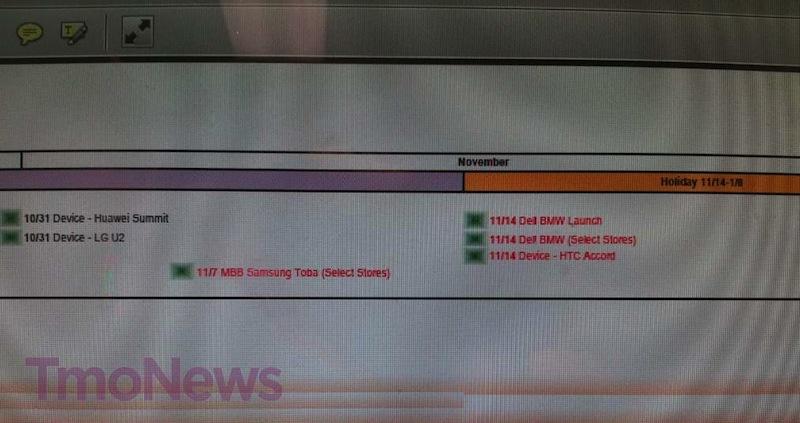 With XDA Developer and famed internet leaker @Football4PDA leaking details of the upcoming HTC Accord this morning, the timing is ripe to let loose our own intel that the Accord will arrive on T-Mobile in November. According to the Twitter leak, the phone may be sold under the name "8X," though I can only hope that T-Mobile chooses anything else.
According to the leaked intel, the Accord will feature:
1.2GHz dual-core processor
1GB RAM
16GB internal memory
4.3″ display
Beats Audio built-in
8 megapixel camera with f/2.0 lens, ultra-wide angle front-facing camera
1080p HD video recording
NFC
All in all it sounds like a pretty solid Windows Phone 8 device and will hopefully complement the launch of the Nokia Lumia 820 offering WP8 fans a multitude of devices to choose from. We expect to hear more about the device at HTC's September 19th event in New York City.
On a separate note, we can't help but notice the "Dell BMW" release also set for November 14th, though we have absolutely no idea what it references. On another, equally separate note, the HTC One X+ or HTC Era is no longer on the roadmap and we're told T-Mobile pulled the plug on the device for various testing reasons. That's the price we pay for knowing about things before we're supposed to!