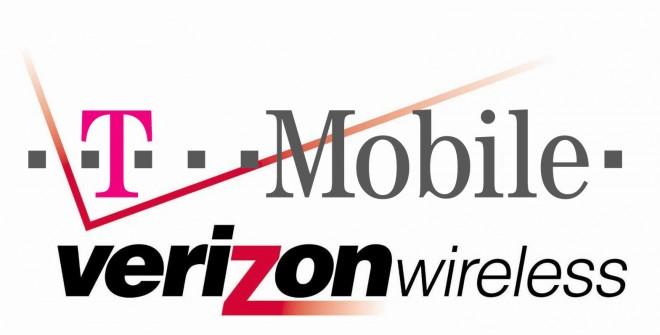 Verizon Wireless has received the stamp of approval from the Department of Justice, with FCC Chairman Julius Genachowski saying he supports Verizon's to go ahead with their $3.6 billion dollar spectrum buy tom Comcast, Time Warner Cable, and Bright House Communications. While the FCC has yet to vote on the deal, it sounds like just a formality at this point.
Genachowski has said he was satisfied by Verizon's willingness to divest some of its wireless spectrum, including the deal with T-Mobile. Verizon and T-Mobile announced an agreement back on June 25th where T-Mobile will gain AWS spectrum licenses in 218 markets across the US, including 15 of the top 25 markets.
T-Mobile will gain spectrum covering 60 million people — notably in Philadelphia; Washington, D.C.; Detroit; Minneapolis; Seattle; Cleveland; Columbus, Ohio; Milwaukee; Charlotte, N.C.; Raleigh-Durham, N.C.; Greensboro, N.C.; Memphis, Tenn.; and Rochester, N.Y. — in exchange for spectrum covering 22 million people and certain cash consideration. The agreement also includes exchanges in a number of markets in which the companies will swap licenses to create more contiguous blocks of spectrum and re-align spectrum in adjacent markets. These intra-market swaps will enhance T?Mobile's network performance and data throughput in key locations. This agreement is in addition to T-Mobile's previously announced $4 billion 4G network evolution plan, which includes modernization of 37,000 cell sites, launching 4G HSPA+ services in the 1900 MHz band and deployment of LTE in 2013.
"By limiting the scope and duration of the commercial agreements among Verizon and the cable companies while at the same time allowing Verizon and T-Mobile to proceed with their spectrum acquisitions, the department has provided the right remedy for competition and consumers," Joseph Wayland, acting assistant attorney general in charge of the DOJ's Antitrust Division, said in a statement. "The Antitrust Division's enforcement action ensures that robust competition between Verizon and the cable companies continues now and in the future as technological change alters the telecommunications landscape."
According to reports, regulators were swayed in Verizon's favor after learning of their deal with T-Mobile, allaying any concerns that Verizon would gain too much control in the AWS blocks.