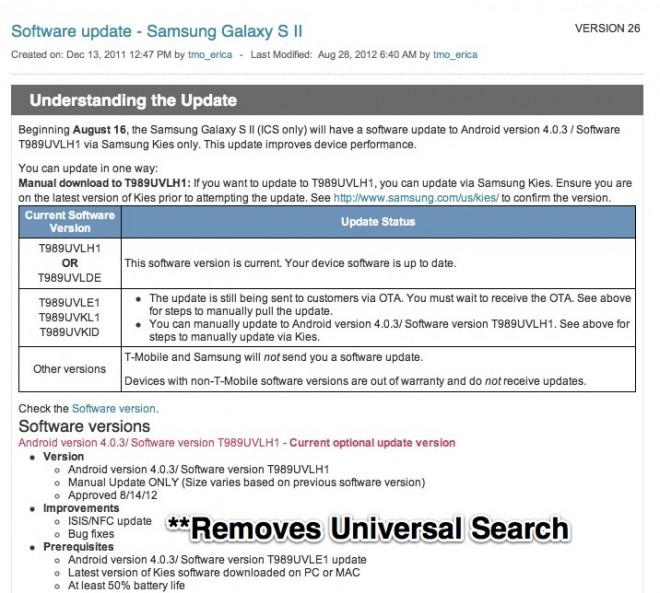 Yesterday's update for the Galaxy S II on T-Mobile may have peaked our interest with the addition of an ISIS update, but it's the remove of Universal Search that our attention today. An eagle-eyed Android Police reader, along with a host of you in the comments and on Twitter caught the removal of the feature from the device after the update.
It's unfortunate to see the removal of the feature, which now allows the searching function on the phone to bring back suggested web search results, and not information contained within the phone itself. In other words, if you search for Twitter, it'll direct you to Twitter.com and other relevant Google search results, but not any installed Twitter application on your phone.
We're not surprised that this snuck its way into the update, given that the very same thing happened just happened on August 17th for the Galaxy S III. Such is the world with lawsuits.