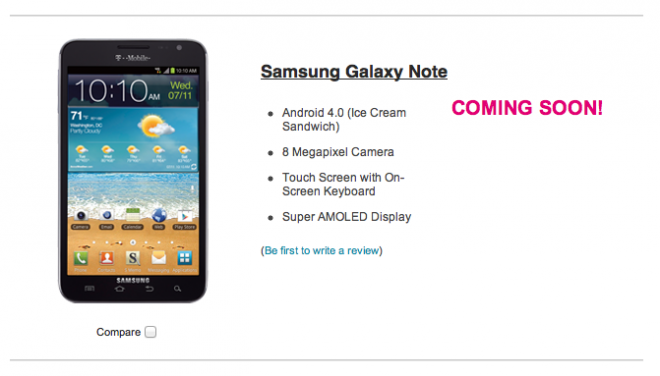 So, T-Mobile has finally placed the Galaxy Note on their website as "coming soon" as of sometime yesterday. We're not sure exactly when it went live, but it seems like just about everybody noticed at some point this morning. As eager as we are to learn about when this device will launch, and we're still hearing August 8th is the day — we still want to know all we can about what T-Mobile has in store for this device.
Thankfully, the Galaxy Note page on T-Mobile.com highlights all the phone/tablet = phablet features including Ice Cream Sandwich, 4G HSPA+ capability, S Pen, T-Mobile TV, Wi-Fi calling and more.
The page awaits your visit and we await a release date and the opportunity to throw money at someone to claim one of these as our own.