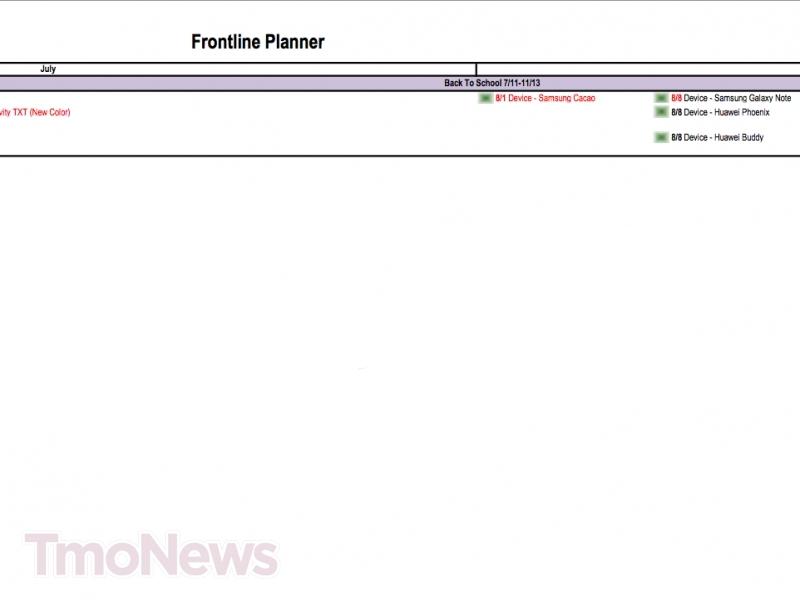 Let's just get this right out-of-the-way and say that a device never officially announced can't actually be "delayed." However, we were feeling pretty confident on the possibility of a July 11th release date, especially post-leaked press images which were graced with the July 11th date. Unfortunately, we're just being shown these new documents from a brand new Frontline Planner for T-Mobile that indicates the Galaxy Note is now set for a release on Wednesday, August 8th.
In case you were wondering, the "Red Font" indicates an update since the earlier version of the planner was released, which further highlights the possibility that the July 11th date is now a goner.
On a separate note, we still don't know what the Samsung Cacao and Apex Q are, though we suspect at least one of them is the upcoming Samsung T699 device which recently leaked into the wild.
Let's hope T-Mobile can nail down an official date soon, before the Note II drops.